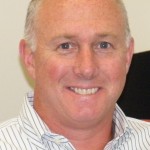 Summertime provides an opportunity for birds, squirrels and raccoons to nest in the chimney while the heating system is not in use. Before the heating season kicks into gear, get your chimney and heating system in shape. Winters Company Plumbing, Heating & Cooling of Cambridge, recommends hiring a heating professional to perform a full inspection on your home's heating system to ensure that it is in good working order and safe to turn up the heat. The inspection should include:
A chimney inspection. Bird and animal nests in the chimney cause a blockage that could back harmful Carbon Monoxide into your home. (A simple test of looking up your chimney with a mirror will answer the question.)
A test of your heating systems' efficiency. Testing should be performed before and after the cleaning. At Winters, our testing equipment produces a cash register type receipt before and after your cleaning, you will see the difference on paper and in your heating bill. If your system is greater than 15 years old you will not see a difference in efficiency. Your cleaning is more for safety than efficiency.
A Carbon Monoxide (CO2 ) check. A heating professional can run a boiler cleaning test to test the amount of CO2 from your heating system before and after a cleaning. A good cleaning gets into the sections of a heating boiler.
A visual inspection of the sections and piping for leaks. It's important that your heating professional look for any evidence of a problem before it happens. A heating professional's job is to consult with you to help you make the right decision if there is a problem.
"Most importantly, share what you know with your heating professional. Are your heating bills increasing? Is one room cooler than another? What you deem an insignificant detail, may be the insight that indicates a problem that your heating professional needs to know about," noted Tim Flynn, president of Winters Company.
"The engine of your home is your heating system. There are 285 heating days in season so it's imperative to have your system checked and tuned-up to keep it operating at optimal capacity while ensuring there are no problems such as CO2 that could threaten the safety of the people in the home," said Flynn.
Winters Company offers heating inspections, tune-ups, repair and replacement. For more information, visit their website at wintershomeservices.com
Service Partner Programs Available
A heating, cooling or plumbing emergency is never something you want to experience, but it can happen when you least expect it. Winters Company offers Heating, Cooling and Plumbing Service Partner programs which include annual tune-ups and maintenance to help ensure that those emergencies don't happen. For more information, visit wintershomeservices.com.
About Winters Company Plumbing, Heating & Cooling
Since 1994, Winters Company Plumbing, Heating & Cooling has specialized in providing home services of plumbing, heating, ventilation and air conditioning (HVAC), and kitchen and bath remodeling projects to thousands of homeowners throughout Eastern Massachusetts.
Winters Company is the largest residential plumbing company in the state, with 20 trucks on the road and a full staff of licensed and insured plumbers and technicians. In addition to 24 hour service and lifetime guarantees on many of their services, Winters Company has standardized their services, which ensures that every customer receives the same high quality workmanship delivered in the same professional and courteous manner.
Winters Company has been honored with a number of awards over the years including the Local Torch Award for Excellence from the Better Business Bureau and Angie's List Super Service Award. Winters Company is headquartered in Cambridge, MA. For more information, call (617) 484-2121 or visit the website at www.wintershomeservices.com.
###