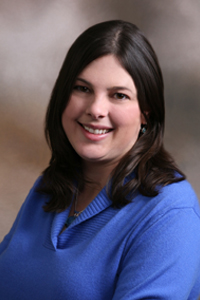 Kathy Parker, CPA, MST, Partner at Rodman & Rodman, P.C., an independent accounting and tax firm with offices in Newton and Braintree, has recently been named to the Board of Directors for Invest In Girls, Inc. of Boston.
Ms. Parker has been employed with Rodman & Rodman P.C. for more than 13 years and has risen through the ranks from accountant to senior accountant to Partner. She holds a Bachelor's degree in Accounting and a Master's degree in Taxation. In addition to assisting clients with their tax and financial needs, Ms. Parker is a Certified Advanced ProAdvisor for QuickBooks as well as an integral part of Rodman & Rodman's Green Team, which focuses on projects that promote renewable and sustainable energy.
"Invest In Girls empowers young women by providing them with essential finance and investing knowledge while also mentoring them. In this way, IIG better prepares girls for future leadership roles while also enlightening them about their own financial security. I'm very pleased to have the opportunity to serve as a Board member for this organization," noted Ms. Parker.
About Invest In Girls, Inc.
Invest In Girls provides young women with a strong financial knowledge base, successful female mentors, and exposure to financial services, equipping them with the skills and confidence they need to become independent and influential women. Invest In Girls provides group financial education workshops, e-mentoring and financial industry exposure to young women. Invest In Girls is based in Boston.
For more information, contact Kathy Parker at Rodman & Rodman (617) 939-8569 or visit the Invest In Girls website at investgirls.org.
About Rodman & Rodman P.C.
Founded in 1961 and listed in the Boston Business Journal's "Top 50 Firms", Rodman & Rodman, P.C. provides accounting, tax and business services to small and medium-sized companies. With a focus on strategic planning, Rodman & Rodman goes beyond traditional accounting services and takes a proactive approach when serving clients to increase, preserve and sustain clients' financial net worth. The Rodman & Rodman Green Team is a specialized green energy and clean technology accounting and tax services practice within Rodman & Rodman, P.C. that serves "green" clients throughout the U.S. The company is Green Business Certified and in 2010 and 2011 was named one of the "Best Accounting Firms to Work For" in Accounting Today.
From business valuations, taxation, audits, fraud detection and prevention services and succession planning to a variety of accounting IT services including software selection, implementation and training, the team at Rodman & Rodman serves as comprehensive advisors to clients. For individual clients, the company offers personal advisory services such as planning for real estate transactions, obtaining financing, estate planning and retirement planning as well as planning for college education.
Rodman & Rodman, P.C. offices are located at 3 Newton Executive Park in Newton and 25 Braintree Hill Office Park in Braintree, MA. For more information, email info@rodmancpa.com, visit their website at www.rodmancpa.com or contact (617) 965-5959.