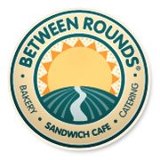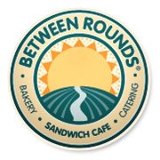 Spring sports are in full swing and Between Rounds, the unique bakery café and bagel shop with locations throughout Connecticut shows their team spirit for young athletes with a special promotion.
From baseball and lacrosse to soccer, tennis and all other spring sports, young athletes (up to age 18) can stop by any Between Rounds location wearing their team uniform and receive two free bagels of their choice (toppings extra).
"The benefits that kids get from playing team sports are numerous. A team sport can give a young athlete a kick start on their career, because essentially, it teaches the leadership and teamwork skills you need to know when working in or running a business," noted Jerry Puiia, co-owner of Between Rounds franchise.
Young athletes can stop by any location wearing their team uniform to take advantage of Between Rounds bagel offer.
About Between Rounds
Founded in 1990, Between Rounds Bakery Sandwich Café is a unique bakery café and bagel shop renowned for their fresh, baked-on site bagels and baked goods as well sandwiches, wraps, salads, soups, specialty coffee and a unique line of giftware. Between Rounds offers patrons an upscale, fast-casual dining experience with free Wi-Fi and the added convenience of a drive-thru window.
Between Rounds' current locations include South Windsor, Vernon, Manchester and Tolland. Corporate headquarters are located at 19A John Fitch Blvd, Route 5 in South Windsor, CT. Between Rounds is expanding and franchise opportunities are available.
For more information about Between Rounds, visit www.betweenroundsbagels.com.