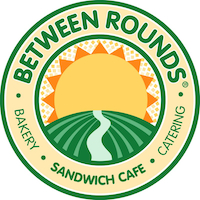 Looking for a special gift for a friend, family member, teacher or co-worker? Between Rounds Bakery Sandwich Café now carries unique giftware in their Manchester, South Windsor and Vernon stores.
In addition to fresh, baked-on site bagels, sandwiches, salads, soups and specialty coffee, patrons can now shop for holiday and hostess gifts at Between Rounds fast-casual dining establishment. Between Rounds' unique gift line ranges from mugs and platters, to ornaments, frames and more. Many of the gifts are geared towards an occasion, theme or the recipient and include Christmas, Hanukkah and other holidays, as well as birthday, retirement, get well, military, pet, new parent, teacher and more.
Between Rounds' line of affordable giftware is available year-round, and the selection changes with the seasons and holidays.
"Our extensive collection of holiday giftware has been well-received so far. Customers who stop in for coffee and select a gift for someone, often end up purchasing a themed mug or an ornament for themselves as well," said Jerry Puiia, co-founder of Between Rounds.
For store hours and locations or for more information, visit www.betweenroundsbagels.com.
About Between Rounds
Founded in 1990, Between Rounds Bakery Sandwich Café is a unique bakery café and bagel shop renowned for their fresh, baked-on site bagels and baked goods as well sandwiches, wraps, salads, soups, specialty coffee and a unique line of giftware. Between Rounds offers patrons an upscale, fast-casual dining experience with free Wi-Fi and the added convenience of a drive-thru window.
Between Rounds is expanding and franchise opportunities are available. Between Rounds' current locations include South Windsor, Vernon, Manchester and Tolland.  Corporate headquarters are located at 19A John Fitch Blvd, Route 5 in South Windsor, CT.  For more information about Between Rounds franchise opportunities contact (860) 291-0323 or visit www.betweenroundsbagels.com.
###