As college campuses open up for visits in the Fall, there are a few things potential high school students and families should consider when it comes to the college admissions process.
With the mission to help each student who wants to succeed in college and beyond to find the college or university that is the best fit for them, Attorney Honoria DaSilva-Kilgore of Personal College Counseling, Inc. (PCCI) based in Raynham, MA, shares 5 key college planning tips for high school students and families:
Start planning for college admissions early. Ideally, during Freshman or Sophomore year. Evaluate your student as a whole and identify their strengths and interests. Encourage them to find their passion.
Review your student's strength of schedule, and the classes they have taken, along with their good grades. Extracurricular activities are also important. All will be determining factors in the potential for merit aid later. This is a key reason why it is important to start college planning early. It is harder to level up later, and by junior year, it is too late for it to matter.
Focus on exploring colleges where your student will stand out and their achievements and interests are valued.
Once you have determined which schools to target, go visit them in person. Virtual tours do not compensate for the actual vibe obtained from visiting a campus in person whenever possible. Plan well ahead so you have enough time to do so.
Regardless of whether or not a student (family) qualifies for financial aid, be sure to submit the FAFSA on time. Many colleges will not consider a student for merit aid without it.
According to Attorney DaSilva-Kilgore, "College will probably be the greatest financial investment, after buying a home. If you want better planning and more due diligence before committing to a school, then students and parents should consider working with an Independent Educational Consultant (IEC) and start as early as possible. An IEC can help you make sure your student is taking the right classes, thereby building a strong foundation, show you how to use SAT scores as a tool to your advantage, schedule visits and interviews. But, most importantly, they help focus effort on colleges that academically, socially and financially are most appropriate, which puts the student in the best position to succeed in college and beyond."
Attorney DaSilva-Kilgore has been practicing law for more than 25 years helping clients with numerous financial matters and long-term planning. Over the years, she took note of a recurring theme among her clients that often cropped up – inadequate planning regarding higher education.
PCCI was established to help students and their parents/guardians pick the best school that puts them on the path to success. Essentially, PCCI helps determine which colleges and universities address the student's academic and social needs; inspires them to achieve inside and outside of the classroom; provides them with tools for success, and is a good return on investment.
Merit and Institutional Aid
PCCI offers an affordable, flat-fee based college search and application services to find the best college fit for a student, while maximizing merit and institutional aid. Most financial packages awarded range from $40,000 to $125,000.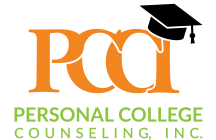 Although the office is in Raynham, it does not matter where the student lives, as PCCI's services are available to students in all 50 states via video conferencing or via telephone. Virtual services as well as in-person, socially distanced services are available. For more information about PCCI or to arrange for a complimentary Parent/Student Personal College Consultation, visit the website at https://www.personalcollegecounseling.com or email nod@personalcollegecounseling.com
About PCCI
Founded by Honoria DaSilva-Kilgore, Esq. who has been practicing law for more than 25 years, Personal College Counseling, Inc. (PCCI) provides high school students (and parents/guardians) with one-on-one guidance throughout the entire college preparation process. PCCI's college planning includes research and recommendations that are specifically targeted and provide the best fit to the student's abilities, interests, finances, and family circumstances. PCCI takes into consideration university and campus life; programs, internships and study abroad; athletics (Division I, II, and III) and clubs and intramurals. PCCI manages all important deadlines for testing, applications and forms, and assists with merit-based scholarships and financial aid. PCCI's services are available to students in all 50 states via video conferencing or via telephone.
PCCI is based in Raynham, MA. For more information or to arrange for a complimentary Parent/Student Personal College Consultation, contact (508) 622-5250, email nod@personalcollegecounseling.com or visit the website at https://www.personalcollegecounseling.com
Is college on the radar? Start planning early. Personal College Counseling, Inc. shares 5 key college planning tips for high school students and familiesRead More