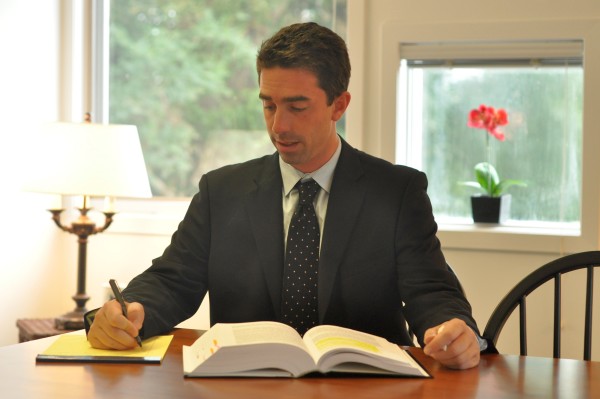 SANDWICH, MA…
Starting your own business involves a number of details—everything from naming your business to office supplies, setting up your books to printing business cards. Yet perhaps the most important decision—deciding what type of business entity your business will be—is made hastily by some small business owners without enough thought about future implications. That's why McNamara & Yates, a Sandwich, MA-based law firm, has established a small business division.
"When small business owners hang up their shingle, there's often an assumption that incorporation is necessary to make the company official," said Business Attorney Timothy McNamara. "Depending on the type of business, incorporating may not be the way to go. That's why we felt our firm needed a special division to offer this kind of service."
The most common entity choices for small business owners fall into three categories: sole proprietor, limited liability corporation or LLC and S-Corporation. Many variables factor into what's the appropriate choice for a particular business. The most notable is risk.
"If you are talking about a one-person operation, the most obvious reason to choose an LLC or S-Corp has to do with risk. Should something go wrong during the course of your business, the LLC or S-Corp designation protects you from potential liability suits where the plaintiff could go after your personal assets rather than those of the business," said McNamara.
McNamara gives as an example a courier business run by a solo entrepreneur. The courier, by the nature of the business, is exposed to risk and liability throughout the course of making deliveries. That can include potential automobile accidents, damage to parcels, etc. In this situation an LLC or S-Corp would be a suitable option for that business owner.
"The courier in this example has exposures everywhere and would logically have the appropriate insurances to protect his/her business. But filing as an LLC or S-Corp further protects his/her personal assets," said McNamara. "By contrast, a solo entrepreneur that offers a service with limited risk—let's say a graphic designer—could reasonably decide to remain a sole proprietor."
So how does a small business owner make the choice between an LLC and S-Corp?  That decision largely depends on the nature of the business, the future direction of the business and, of course, taxes.
"Accounting fees for an LLC usually won't eclipse $500 or so. The S-Corp filing can be a few thousand," said McNamara. "Another consideration is the growth of the company. Does the possibility of the company going public and having shareholders exist?"
The main distinguishing points between LLC's and S-Corp's, however are the tax advantages from separating wages from profits in a corporation, versus the convenience of having next to no formalities in the LLC. A business owner can reap significant tax benefits with the corporation on the one hand, but enjoys the most operational flexibility with the LLC on the other.
"S-Corp's, for example, are required by law to have annual shareholders meetings to vote on any number of things—including the salary of the CEO, who might be a solo entrepreneur," said McNamara. "Both LLCs and S-Corps are required to file annual reports."
McNamara advises meeting with an attorney as part of the business formation process and before any major changes.
"Where small business owners get into some difficulty is when there's a change in the business and they don't consult an attorney. For example, let's say the graphic designer decides to take out office space and have one or two freelancers work there. That's really when they should refile as an LLC or S-Corp to protect your personal assets," said McNamara.
For more information on business filings or for other small business questions, you can call McNamara & Yates, P.C. at call 508-888-8100.
About McNamara & Yates
Founded in 2004, McNamara & Yates, P.C. is a full-service law firm specializing in business law, estate planning, guardianship, Medicaid planning probate law and bankruptcy. Based on Cape Cod at 128 Route 6A in Sandwich, Massachusetts, McNamara & Yates are committed to providing every client with personal attention and superior legal service at reasonable rates.
For more information, contact (508) 888-8100 or visit their website at http://www.cape-law.com.
A name is not only a name. Cape Cod firm launches new service to help Cape Cod businesses to determine best business entity – LLC or bust.Read More