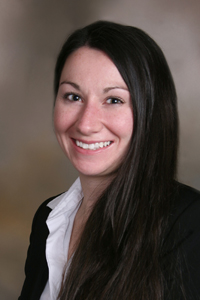 Rodman & Rodman, P.C. a full service CPA firm in Newton, MA catering to small and medium-sized companies, offers a quick primer on the latest features in QuickBooks Online.
"The new features in QuickBooks Online look and feel different, so it's a matter of learning where the tools are located," explained Leah Shanahan, CPA, Manager and one of four Advanced QuickBooks Pro Advisers at Rodman & Rodman.
She continued, "The new features work best with Google Chrome or Firefox. You may use Internet Explorer, but the new features are not supported by it."
Ms. Shanahan outlined the new features:
Users are now able to have the Profit & Loss and the Balance sheet open at the same time. The Multi-tab/Multi-window feature allows users to click on the Menu bar, open a link in a new tab or window and also drag to a second screen. Simply clicking and holding the Back key enables access to previous Window History.
The new Toolbar offers a magnifying glass as the traditional "find" feature; the plus sign as the "create" option for the creation of invoices, bills, checks; as well as a timer which allows you one- click access to recently edited transactions.
The Gear Toolbar, found at the top right of the screen, will get you to all core accounting preferences and settings such as lists, users, settings, reconciling transactions and more.
Rodman & Rodman has been a member of the QuickBooks ProAdvisor Program since 1999. Having provided hundreds of small to mid-size companies with training and consulting, Rodman & Rodman's QuickBooks team provides superior services and expertise to meet the accounting software installation, setup, and training needs of businesses.
For questions or to learn more about QuickBooks, visit www.rodmancpa.com
About Rodman & Rodman P.C.
Founded in 1961 and listed in the Boston Business Journal's "Top 50 Firms," Rodman & Rodman, P.C. provides accounting, tax and business services to small and medium-sized companies. Rodman & Rodman has been named one of the "Best Accounting Firms to Work For" in Accounting Today. The Rodman & Rodman "Green Team" is a specialized green energy and clean technology accounting and tax services practice within Rodman & Rodman, P.C. that serves renewable energy clients throughout the U.S.  The company is Green Business Certified. For more information, email info@rodmancpa.com, visit their website at www.rodmancpa.com or contact (617) 965-5959.