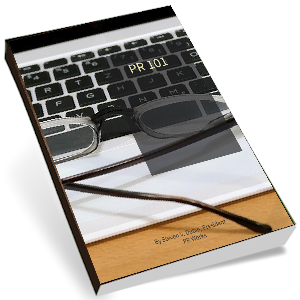 Five to 10 blogs, e-newsletter articles or social media posts are probably enough to put together an E-Book. PR Works, a full marketing services company based in Plymouth, MA, is now offering a full range of services to publish an E-Book.
E-Book services range from creating a consistent and compelling design for the book, cover design, title choice, writing assistance, author biography development, an introduction section, table of contents, and strategy for the promotion and dissemination of the book.
"An E-Book gives you the power to say, 'I wrote the book' on that subject," notes E-book author Steven V. Dubin, president of PR WORKS, a full service public relations firm based in Plymouth, MA and serving clients throughout the United States. Dubin recently wrote the E-book, "PR 101" about how to leverage free press coverage to grow your business. Dubin was also a contributing author to "Get Slightly Famous", a book about becoming a celebrity in your field and attracting more business with less effort, and "Tricks of the Trade", the complete guide to succeeding in the advice business.
"E-Books are a streamlined path to authorship and yield a number of benefits. An E-book establishes your credibility, creates significant visibility, generates leads for your business or brand, entices speaking opportunities and greatly increases your value proposition," adds Dubin.
Every E-book project is unique but costs typically run from $495 to $995.
To see a sample of the E-book development, visit https://www.PRWorkZone.com and click on "Free E-book, PR 101".
PR Works is located in downtown Plymouth at 18 Main Street Extension, Plymouth, MA 02060.  For more information, please visit https://www.PRWorkZone.com or contact the firm at SDubin@PRWorkZone.com, (781) 582-1061.