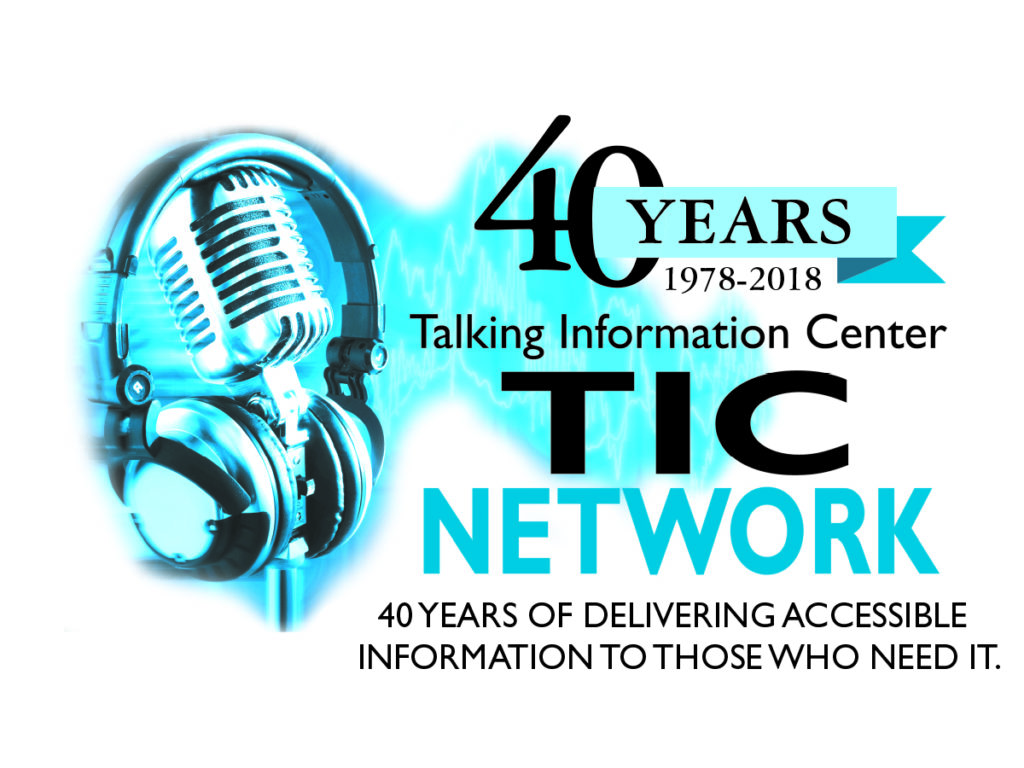 Talking Information Center (TIC), the non-profit reading service broadcasting 24-hours a day to thousands of visually impaired and otherwise print impaired listeners throughout the state, is pleased to announce that Sinead Kane, an internationally known visually impaired athlete, lawyer, and inspirational speaker from Ireland, will be the keynote speaker for their 40th Anniversary Gala which will be held Thursday, November 1, 2018.
Sinead Kane ran her first marathon when she was 32 years old and two years later, in January 2017, she completed the World Marathon Challenge – completing seven marathons on seven continents in seven days. In February 2018, she broke a Guinness World Record by running the most distance on a treadmill in 12 hours.
Serving listeners for four decades, TIC is celebrating their milestone with an elaborate 40th Anniversary Gala, which will be held at Granite Links Golf Club, 100 Quarry Hills Drive, Quincy. In addition to special keynote speaker, TIC will be honoring Ed Perry,  owner of WATD and founder of TIC, for his many years of dedicated service to the community. Guests will also enjoy a four-course meal, as well as live and silent auctions.
The gala is TIC's major fundraiser for the year and all proceeds directly benefit TIC, which serves the listening needs of thousands of visually impaired and otherwise disabled listeners throughout Massachusetts.
"TIC has been a vital and important service for over 30,000 listeners across the state of Massachusetts for 40 years," said Anna Dunbar, TIC's Acting Executive Director. "All proceeds from our gala will be used towards delivering accessible information to those who need it. We provide human voice broadcasts of local news, magazines, books and items of interest throughout Massachusetts to promote accessibility, independence, and enrich quality of life. We offer more than 100 programs that bring pertinent information to our listeners who may not have access to it otherwise. TIC also broadcasts conferences and events presented by local non-profits and state agencies so that individuals unable to attend these events due to accessibility, transportation or financial issues, can still have access to the information presented. And, all services and programming provided by TIC is free."
Sponsorship opportunities are available. To date, 40th Anniversary Gala sponsors include Esplanade Travel, Bond Printing & Marketing, Anonymous, Tiny and Sons Auto Glass, and Joe McDonald, Plymouth County Sheriff.
To purchase tickets to the 40th Anniversary Gala or to make a general donation to TIC, visit www.ticnetwork.org. To donate an auction item or to sponsor this event, contact Anna Dunbar at TIC at 781-834-4400 or adunbar@ticnetwork.org.
The Hub of the Massachusetts Reading Network
Based in Marshfield, MA, TIC is a proud member of the International Association of Audible Information Services (IAAIS), and is the hub of the Massachusetts Reading Network, broadcasting to all of Massachusetts as well as southern New Hampshire and Connecticut. The non-profit reading service operates with the help of more than 500 volunteers statewide, broadcasting newspapers, magazines, books, special consumer information, medical and stock market updates, jobs, sports, supermarket specials, voting guides, community newspapers, and television programs. TIC also offers cultural programming such as old-time radio drama, theater, and poetry. TIC's newest programming includes the Radio and Podcast Players and Veterans Voice.
TIC programming may be accessed several ways: via live audio stream at http://www.ticnetwork.org; by utilizing a specially tuned radio receiver; through AudioNow by calling 712-832-7025 from a home or cell phone; or by smartphone app. Listeners with smartphones may download the free TIC app by typing "Talking Information Center" in Apple or in the Google Play store for Android devices.
In 1977, Ed Perry, the founder of radio station WATD-FM in Marshfield, MA, donated his Subsidiary Carrier Authorization signal for use as the first radio reading service in New England. Operating similarly to other broadcast networks, TIC has affiliates throughout the state of Massachusetts that provide inserts of local news and information that is of interest to listeners in their area. The Executive Office of Elder Affairs oversees TIC, which is located at 130 Enterprise Drive, Marshfield, MA 02050. For more information visit ticnetwork.org or call (781) 834-4400.