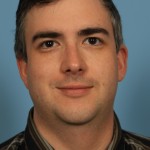 South Shore Skin Center and Spa, one of the most progressive dermatology practices in Massachusetts with offices in Plymouth and Cohasset, has recently appointed Alan Bustos as Lead Call Center Representative at their newly launched call center in Plymouth.
In this role, Mr. Bustos will evaluate the caller's dermatologic needs and coordinate appointments to best meet those needs. He will also share the responsibilities of developing effective call center protocols and training new call center staff.
For six years previous to joining South Shore Skin Center and Spa, Mr. Bustos served as Lead Operator at Metro Medical Answering Service in Burlington, MA. For seven years prior to that, he was responsible for business to business sales while working for companies such as Monster.com. Mr. Bustos holds a Bachelor of Science in Business Administration from Stonehill College in Easton.
"Our new Call Center will help to ensure that calls are handled in the most professional and efficient manner while providing the highest level of customer service possible to our patients," noted Richard F. Eisen, M.D., board certified dermatologist and the practice's founder. "Alan is extremely knowledgeable and has more than a decade of experience in call center operations and sales. We're very pleased to welcome him to our team."
He is a resident of Sagamore, MA.
About South Shore Skin Center and Spa
South Shore Skin Center and Spa is one of Massachusetts' most progressive dermatology practices offering a wide range of medical, surgical and cosmetic services. Founded in 1984, South Shore Skin Center and Spa is a unique team of physicians, physician assistants, nurses, medical assistants, surgical assistants, and licensed aestheticians who are all specialists in dermatology and share a passion for excellence and a commitment to providing the highest level of care to both children and adults in the greater Boston area.
In addition to the medical dermatology office and Mohs Micrographic Surgery Center for skin cancer, South Shore Skin Center and Spa offers cosmetic dermatology treatments for wrinkles, age spots, acne scarring, birthmarks, hair removal, tattoos and more using the Fraxel re:store DUAL and Fraxel re:pair lasers, ePrime, Candela VBeam, Gentlelase, Gentle YAG, and Alex lasers. The practice also offers therapeutic massage and a full range of affordable anti-aging services including Clear + Brilliant, Botox, Restylane, Perlane, Juvederm and other wrinkle fillers; volumizers such as Radiesse and Sculptra; Thermage; microdermabrasion; medical grade facials, micropeels and chemical peels.
South Shore Skin Center and Spa has been awarded South Shore Living's Best of the South Shore in 2011 and 2012. South Shore Skin Center and Spa is located at One Scobee Circle, Unit 3, in Plymouth, Mass. (508) 747-0711 and at 223 Chief Justice Cushing Highway, Suite 202, in Cohasset, Mass. (781) 383-3340. For more information, visit the website at www.southshoreskincenter.com.