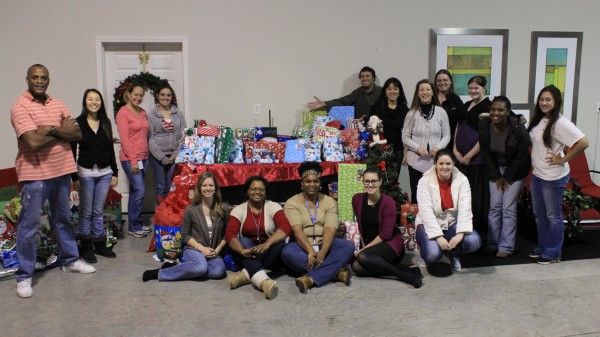 VoiceNation, the industry leader in live answering and virtual receptionist services, has launched Operation Give Back, a program to ensure local children living in shelters and those in need of assistance receive gifts this holiday season.
VoiceNation's president Jay Reeder provided each of his employees with resources to support a child. Each employee was provided with an informational packet for a child, which included the child's holiday wish list and the funds to purchase gifts.
VoiceNation donated 146 gifts to four organizations within the local community to support 22 children, ranging in age from 17 months to 16 years old.
"Operation Give Back is our way of making the holidays brighter for children living in shelters and in need of assistance. We consider it an enormous privilege to give to others," explained Reeder.
About VoiceNation
VoiceNation is America's telecommunications leader for virtual PBX, voicemail and innovative Next Generation call centers. Named a "Top Provider in Industry" by PC World, VoiceNation provides live answering service and call center solutions utilizing the latest in proprietary technology to deliver high quality call answering services at the lowest cost to their customers. In this way, VoiceNation enables business of all sizes to compete in the marketplace with 24-hour availability that adapts to any situation.
Founded in 2002, VoiceNation is a privately-held company that serves more than 40,000 customers including FEMA, Blue Cross/Blue Shield, Dell, AIG and the U.S. Coast Guard. The company also provides qualified non-profit, tax-exempt charities with access to voicemail, faxmail and other specialized communication services at reduced cost through their Care2Call outreach program.  To learn more about VoiceNation, visit http://www.qualityansweringservice.com.