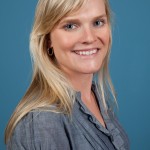 Vanessa Pollard PA-C, a Board Certified Physician Assistant, has recently joined South Shore Skin Center, one of the most progressive dermatology practices in Massachusetts with offices in Cohasset and Plymouth.
In her new role at South Shore Skin Center, Ms. Pollard will care for both general and cosmetic dermatology patients in the new Plymouth office and cosmetic dermatology spa alongside board certified dermatologists Dr. Richard Eisen, Dr. Ramzi Saad, Dr. Katherine Ayers, Dr. Emily Tierney and Dr. William Stocker.
Ms. Pollard holds a Bachelor of Arts in Biology from Boston University and a Master of Medical Science from Yale University School of Medicine. For three years previous to joining South Shore Skin Center, Ms. Pollard was the Physician Assistant at a dermatology office south of Boston as well as an Internal Medicine Physician Assistant at a busy general practice north of Boston.
She is a member of the American Academy of Physician Assistants, the Massachusetts Association of Physician Assistants and the Society of Dermatology Physician Assistants.
Ms. Pollard is a resident of Plymouth.
"Vanessa is compassionate, talented and a very good fit for our dermatology team. We're pleased to welcome her aboard," noted Dr. Ramzi Saad, M.D.
South Shore Skin Center
South Shore Skin Center is one of Massachusetts' most progressive dermatology practices offering a wide range of medical, surgical and cosmetic services. The practice has attained and maintained an "A" rating on Angies List Health.
Having outgrown their previous office at Resnik Road in Plymouth, South Shore Skin Center has recently relocated to the 6,600 square-foot third floor of One Scobee Circle in Plymouth.
South Shore Skin Center's cosmetic services include Fraxel re:pair and re:store; Gentle YAG, innovative Laser, IPL (Intense Pulsed Light), Thermage and treatments for age spots, acne scarring, birth marks, tattoos and more. The practice also offers a full range of affordable anti-aging services including Botox, Radiesse, Sculptra and other wrinkle fillers, Microdermabrasion, laser skin resurfacing and chemical peels. Anti-Aging and Cosmetic treatments are both safer and more effective when administered at a physician's office such as South Shore Skin Center and Spa.
South Shore Skin Center offices are located at One Scobee Circle in Plymouth, Mass., (508) 747-0711 and at 223 Chief Justice Cushing Highway, Suite 202 in Cohasset, Mass. (781) 383-3340. For more information, visit the website at www.southshoreskincenter.com.