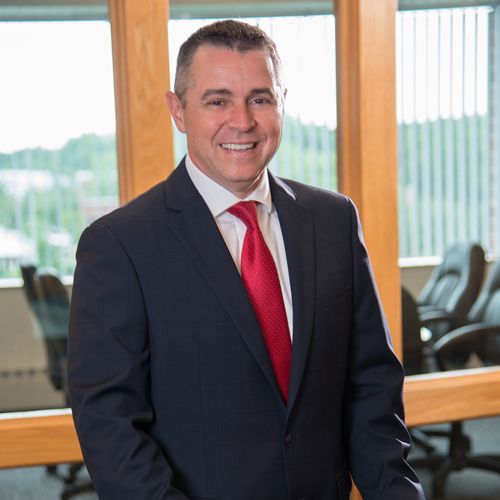 BOSTON, BRAINTREE AND QUINCY, MA…
Christopher Sullivan, a partner at Quincy, MA-based Baker, Braverman & Barbadoro P.C. was recently awarded the First Justices' Award for Pro Bono Publico Excellence. He received this honor based on his commitment to pro bono publico legal assistance in furtherance of providing access to justice for the poor and low-income individuals across southeastern Massachusetts.
Over the past (time period), Sullivan has donated more than 1,000 hours of his legal services to individuals in Barnstable and Plymouth counties.
"Even though we pride ourselves on Boston-caliber legal representation at fees you will only find outside the city, we realize not everyone who needs a lawyer can afford to retain one. Christopher is one of several attorneys at our Firm who takes that to heart and will work pro bono for certain cases," said Paul Barbadoro, a partner at Baker, Braverman & Barbadoro, P.C. "We're proud to have Christopher as part of the Firm and applaud First Justices for recognizing his efforts with this award."
At the Firm, Attorney Sullivan assists clients in the areas of elder and Medicaid law, estate planning and administration, general probate matters, probate litigation, guardianships, conservatorships and adoptions, including representations of same sex families. He also advises and counsels clients on issues related to asset protection, probate of wills and contested estates, estate and tax planning matters.
Sullivan received his juris doctorate from Suffolk University Law School. He also holds a bachelor's degree from the University of Massachusetts at Boston. Prior to becoming an attorney, Sullivan was a court clerk at the Norfolk Probate and Family Court. He is admitted to practice before all state courts in the Commonwealth of Massachusetts and State of New Hampshire.
"As a court clerk, I saw many people who were either underrepresented or had no representation at all. I vowed that when I became an attorney that offering pro bono services would be part of my practice. I'm proud of the fact I've been able to keep that vow. Being recognized for that effort with the First Justices' Award is icing on the cake," said Sullivan.
In addition to his pro bono work, Sullivan has been the chairman of the Bench Bar Committee at Norfolk Probate and Family Court since 1999. In that role, he has worked with the court and the Norfolk Bar Association to organize the volunteer Lawyer for the Day program at Norfolk Probate and Family Court, as well as Attorneys Representing Children (ARC), a volunteer program to represent the child in court proceedings such as custody etc.
Sullivan is also active in his hometown of Hanover, Massachusetts, where he is a volunteer with the Hanover Council on Aging, the Hanover Foundation for Educational Enrichment, and the Hanover Youth Athletic Association. In addition, he is a volunteer member of the Corporate Council of the Juvenile Diabetes Research Foundation and the Planned Giving Advocate for New England for the Juvenile Diabetes Research Foundation.
About the Baker, Braverman & Barbadoro, P.C.
Founded in 1995, Baker, Braverman & Barbadoro P.C. is a full-service law firm located in Quincy committed to providing every client with personal attention and superior legal service at reasonable rates.
The firm's attorneys provide legal advice and counsel to individuals, businesses and families throughout Quincy, Braintree, the South Shore and metro Boston areas.  Led by five partners with a combined 100+ years of experience, Baker, Braverman & Barbadoro's 15 attorneys practice in the following areas: litigation, tax, trust and estate planning, real estate, zoning and land use, corporate law, finance, criminal defense, immigration law, election law, and divorce and family law.  Baker, Braverman & Barbadoro also offers a Speaker's Bureau on topics of tax, estate planning, small business law and corporate law.
Baker, Braverman & Barbadoro, P.C. is headquartered at 300 Crown Colony Drive, Suite 500 in Quincy, MA.  For more information, contact (781) 848-9610 or visit their website at http://www.bbb-lawfirm.com.
Baker, Braverman & Barbadoro's Christopher Sullivan receives First Justices' Award for pro bono workRead More