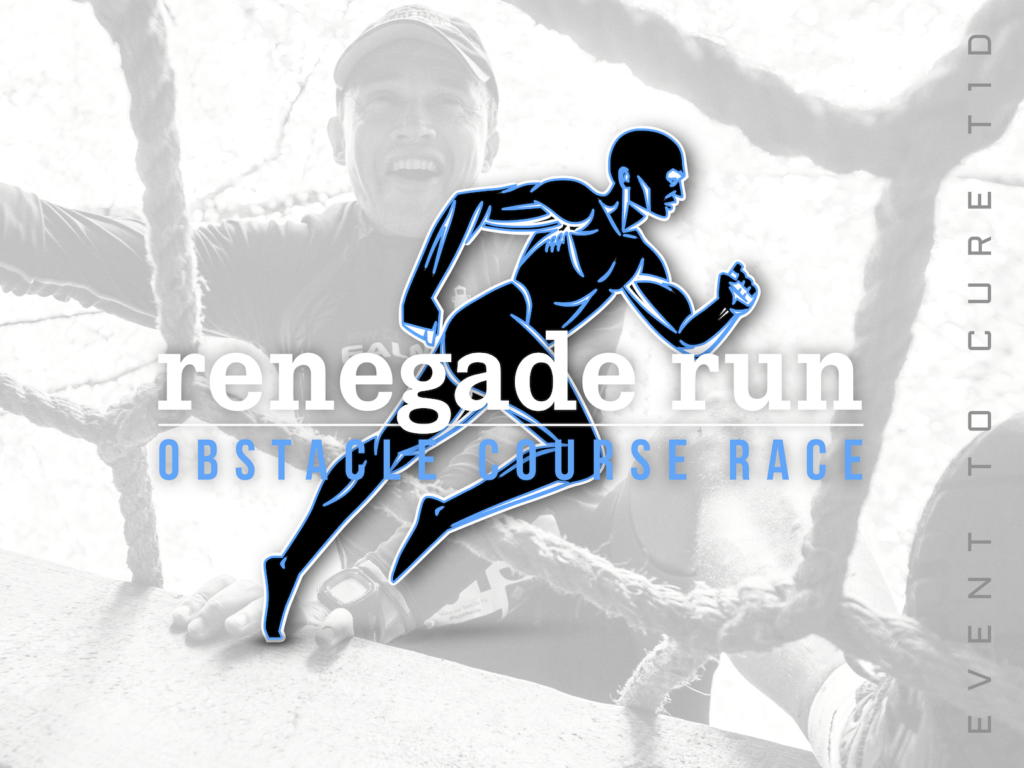 The nonprofit Type One is proudly working together with the Hingham High School football program to raise public awareness and funds toward a cure for type 1 diabetes.
Type One is holding their 8th Annual Renegade Run Obstacle Course Race at Bare Cove Park in Hingham on Sunday October 20, 2019. The family-friendly Renegade Run, which begins at 9:00 AM and is open to the public, will feature a course through four miles of paved trails and wooded terrain with over 25 obstacles including monkey bars to cross, walls and cargo nets to climb, and tunnels to crawl through.
Event activities include a Mini Renegade Run for kids, live concert, food trucks, vendors, beer tent and entertaining surprises.
Registration for Renegade Run is now open. Friends, family and supporters of Hingham High Football will receive a 15 percent discount on their registration to Renegade Run (when they use the code HHSF15).
Additionally, Type One will donate $10 to Hingham High School Football for every processed registration using the code.
To learn more about Type One and the Renegade Run, visit www.typeonerenegaderun.com.
Race Registration
There will be free t-shirts and finisher medals for those who complete Renegade Run, a complimentary beer for those 21+, free parking, no spectator fee, and many other surprises. Type One Renegade Run's major sponsors include Honey Dew and Prime Motor Group.
Renegade Run Peer-To-Peer Fundraising and Volunteering Opportunity
Type One is offering any team, school organization or outside club with an opportunity to fundraise for their specific association while supporting Type One's mission toward a cure for type 1 diabetes. To learn more about this unique Peer-To-Peer fundraising model, email Paul Foti, info@type-one.org.
About Type One
Type One, a 501(c)(3) nonprofit organization, recognizes a world free of type 1 diabetes (T1D) and is dedicated to that future by raising public awareness and funds toward a cure through research. Type One was founded in 2012 by a group of South Shore residents to support their friend Tyson Sunnerberg, who was diagnosed with type 1 diabetes, an autoimmune disease in which a person's pancreas stops producing insulin, when he was 21 years old. On November 25, 2012, the first ever Renegade Run Obstacle Course Race was held raising awareness and funds toward a cure.
To date, Type One's Renegade Run has generated tens of thousands of dollars to support the Faustman Lab at MGH, which is run by Dr. Denise Faustman, director of the Immunobiology Laboratory at MGH, and is focused on discovering and developing new treatments for type 1 diabetes and other autoimmune diseases. Dr. Faustman is currently leading a human clinical trial program testing the efficacy of the BCG (bacille Calmette-Guerin) vaccine for reversal of long-term type 1 diabetes.
In addition to supporting the Faustman Lab at MGH, Type One donation and fundraising platforms help provide scholarships to local children with type 1 diabetes to attend type 1 diabetes camp, as well as providing qualifying recipients with assistance for diabetes management and treatment.
For more information on the Faustman Lab at MGH and type 1 diabetes, visit www.faustmanlab.org.
Type One Teams Up with Hingham High School Football in Peer-to-Peer Fundraising ModelRead More