Geocomp Corporation, a leading geo-engineering firm headquartered in Acton, Massachusetts, is proud to announce and welcome Cynthia Cogan, P.E., as a Group Manager of Consulting Services overseeing Massachusetts and California operations. She will have profit and loss responsibility for these groups and, as a senior technical leader, will oversee a growing professional practice.
Ms. Cogan brings to the position over 17 years of industry experience and will focus her efforts on developing expanded project reach and strengthening client relationships on behalf of the company.
Ms. Cogan's unique combination of technical knowledge coupled with her keen understanding of strategic client management will be paramount in driving Geocomp's continued sales growth. Working as a member of top management, she will help drive new market strategies and technical execution to aid in the company's expansion.
Prior to joining Geocomp, she served as a Project Director at ENSR/AECOM where she oversaw the management of a large-scale residential Remedial Investigation and Interim Remedial Measures Program. She holds both her MS and BS in Civil Engineering and is a Massachusetts Professional Engineer. Cynthia is actively involved in a number of professional groups, including the Society for Women Environmental Professionals (SWEP), where she was a founding member of the Massachusetts Chapter, former Membership Chair and Steering Committee member, and now actively participates in the Mentoring Program.
"Cynthia has proven abilities in leading project teams, managing effective sales campaigns, and developing top line sales growth. We anticipate her translating our business goals here at Geocomp into a broadened set of client relationships," W. Allen Marr, Ph.D., P.E., N.A.E., President and CEO of Geocomp Corporation.
About Geocomp Corporation
For over 28 years, Geocomp's experienced teams of engineers and scientists have been solving some of the world's most challenging geo-engineering problems for all types of infrastructure projects.
Geocomp specializes in the engineering and control of risk for construction below the ground surface for all types of structures, where it excels on tough projects with challenging soil conditions and related structural design criteria. Geocomp improves the design and construction team's understanding of subsurface conditions and provides innovative geo-engineering solutions resulting in better control of the risk and cost of construction for owners. What differentiates Geocomp is a proven history in the application of leading edge technologies to solve complex geo-engineering challenges.
Whether applied to earth and rock retention structures; innovative deep foundation design; tunneling; bridges; or advanced material development and testing, Geocomp leverages its experience on thousands of projects in numerous industry leading applications: real-time, web based instrumentation and monitoring systems; computer software and instrumentation; advanced numerical modeling; Active Risk Management, protocols; soil, rock and geosynthetics testing services; and the manufacture of automated test equipment.
In addition to their Massachusetts location at 125 Nagog Park in Acton, Geocomp has locations in New York, Atlanta and San Francisco and Peru, which enables it to support clients worldwide. For more information visit geocomp.com.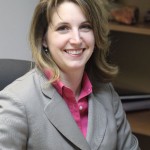 Geocomp Corporation Appoints Cynthia Cogan, P.E., as a Group Manager of Consulting ServicesRead More