Emerson Bearing Boston, a bearing company catering to Original Equipment Manufacturers (OEM) and Maintenance, Repair and Operations (MRO) markets around the world for over 60 years, shares their expertise on optimizing bearing performance and extending bearing service life in their new eBook.
Emerson Bearing's new eBook entitled, "Increase Bearing Service Life and Optimize Performance", addresses common bearing hazards and provides solutions for how to avoid them.
In many machine environments, contaminants such as dust, moisture, chemical residues, and powders frequently prevail. Protecting bearings from fine granular contamination should be a high priority to enhance performance and increase service life.
In the eBook, Emerson Bearing expands on a number of topics including: How to select the best bearings to maintain system reliability; common bearing hazards in today's industrial environments; and how to extend bearing service life.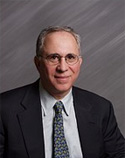 "Protecting bearings from contamination should be a high priority to enhance performance and increase service life," explained Steve Katz, president of Emerson Bearing Boston. "In fact, preventing bearing contamination is the most effective way to minimize repair delays and facility downtimes."
To learn more about best practices for protecting bearings, download Emerson Bearing's "Increase Bearing Service Life and Optimize Performance" free eBook from their website: https://www.emersonbearing.com/maintenance-failure-analysis/
Emerson Bearing serves 16 major markets and their team of experts help customers find the right bearing for their specific application and requirements. For questions, contact Emerson Bearing at 800-225-4587.
About Emerson Bearing Boston
Founded in 1957, Emerson Bearing Boston specializes in bearings for OEM and MRO markets throughout the world. The company provides solutions to a variety of industries including: aggregate, concrete, mining, machine tools, electric motor repair, marine, material handling, metal processing, packaging, food processing, paper converting, printing, wind/power generation, recreation, heavy construction, robotics, automation, transportation, wood products, wastewater treatment, pump, compressor and oil field.
Emerson Bearing Boston offers customers a one-stop shopping experience. With an online product catalog with over 3 million bearings – ranging in size from 3mm to tunnel-boring 15-foot-diameter giants; a vast inventory of bearings; worldwide sourcing; a fixed price program; a knowledgeable staff; same day shipping and 24/7 service, Emerson Bearing Boston has become a leading provider of bearings in the U.S. They are the sister company of Action Bearing and maintain headquarters at 201 Brighton Ave. Boston, MA. For more information, visit www.emersonbearing.com or call 800-225-4587.
Emerson Bearing Boston Shares Expert Insight on Optimizing Bearing Performance in New eBookRead More