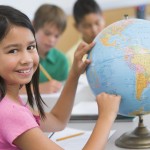 HR Knowledge, Inc., providers of best-in-class integrated human resource services to clients throughout the Northeast, has recently announced the addition of their 35th charter school client.
Less than a year ago, HR Knowledge incorporated a Charter School Division to cater specifically to the human resources needs of charter schools. Their charter school clientele has grown to 35.
As an HR Business Process Outsourcer (BPO), HR Knowledge helps charter schools manage the necessary but time-consuming HR administrative tasks and provides state-of-the-art payroll processing solutions and "Best in Class" health and welfare benefits. By outsourcing these HR services, charter schools can realize a cost savings of up to 60 percent over those who maintain in-house HR staff and administration. In addition to these cost savings, HR Knowledge can negotiate the best price on healthcare plans for charter school providers.
According Kenneth Bettenhauser, co-founder and the President of Brokerage Services at HR Knowledge, "The challenges faced by public education have promoted the growth of alternative learning environments. The charter school industry is one of the fastest growing in the nation. We are very sensitive to their human resources needs and have developed a specific program which addresses their particular requirements."
In addition to a number of charter school clients in the Northeast, HR Knowledge has worked with charter schools in New York, Washington D.C. and Ohio.
For additional information about HR Knowledge's Charter School Division, contact Ken Bettenhauser at (508) 339-1300.
About HR Knowledge, Inc.
HR Knowledge, Inc. is a leading Business Process Outsourcer (BPO) serving emerging to mid-sized companies throughout the Northeast. HR Knowledge has the experience and technology to efficiently provide best-in-class integrated HR services at an affordable cost to clients.
HR Knowledge's leaders have more than 100 years of combined experience and provide expert guidance in Human Resource management, Group Benefits Brokerage, Payroll Processing & Managed Services, Financial Services and Recruiting and Hiring Process Management (HPM).
Through their comprehensive Human Resource Services, HR Knowledge helps organizations minimize operational risks, reduce administrative costs and better serve their people.
HR Knowledge has been recognized as a Gold Level Broker by Harvard Pilgrim Healthcare. The company is headquartered at 905B South Main Street, Suite 203 in Mansfield and their second office is located at 890 Winter Street, Suite 208 in Waltham, MA. For more information, contact (508) 339-1300 or visit their website at www.hrknowledge.com