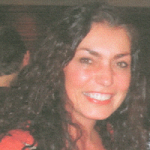 Sonja Daday, a Licensed Massage Therapist and Registered Polarity Practitioner has recently joined South Shore Skin Center and Spa of Plymouth and Cohasset.
Ms. Daday brings more than 13 years experience as a Massage Therapist to South Shore Skin Center and Spa. In her new position, Ms. Daday will provide Swedish relaxation massage, Deep tissue/Sports massage, Prenatal massage and Hot Stone massage to South Shore Skin Center and Spa clients at their Plymouth location.
Ms. Daday holds a Bachelor of Science in Human Services/Counseling from Lesley University in Cambridge and an Associate in Science in Veterinary Technology from Becker College in Leicester. She is a licensed Massage Therapist, having received her certification from the Bancroft School of Massage Therapy in Worcester. Ms Daday is certified in Prenatal Massage, LaStone (hot stone) therapy and Reiki and has received additional training in Myofascial unwinding, Neuromuscular massage, Burnham Facial Rejuvenation and Reflexology. She is also a Registered Polarity Practitioner and obtained certification from the Polarity Realization Institute in Ipswich.
Ms. Daday is currently an Instructor of Massage Techniques at Cape Cod Community College, Hyannis, where she teaches Swedish, Deep tissue, Myofascial unwinding, Hydrotherapy, Sports and Prenatal massage.
She is a resident of Sandwich, MA.
South Shore Skin Center and Spa is currently offering Saturday massage appointments with Ms. Daday. To arrange an appointment, contact 508-747-0711.
About South Shore Skin Center and Spa
South Shore Skin Center and Spa is one of Massachusetts' most progressive dermatology practices offering a wide range of medical, surgical and cosmetic services. South Shore Skin Center and Spa is a 2011 Best of South Shore Living Winner.
Founded in 1984, South Shore Skin Center and Spa is a unique team of physicians, physician assistants, nurses, medical assistants, surgical assistants, and licensed estheticians who are all specialists in dermatology and share a passion for excellence and a commitment to providing the highest level of care to both children and adults in the greater Boston area. In addition to the medical dermatology office and Mohs Surgical Unit for skin cancer, South Shore Skin Center and Spa offers cosmetic dermatology treatments for wrinkles, age spots, acne scarring, birthmarks, hair removal, tattoos and more using the Fraxel re:store DUAL and Fraxel re:pair lasers, ePrime, Candela VBeam, Gentlelase, Gentle YAG, and Alex lasers. The practice also offers a full range of affordable anti-aging services including Botox, Restylane, Perlane, Juvederm and other wrinkle fillers; volumizers such as Radiesse and Sculptra; microdermabrasion; medical grade facials, micropeels and chemical peels.
South Shore Skin Center and Spa is located at One Scobee Circle, Unit 3, in Plymouth, Mass. (508) 747-0711 and at 223 Chief Justice Cushing Highway, Suite 202, in Cohasset, Mass. (781) 383-3340. For more information, visit the website at www.southshoreskincenter.com.