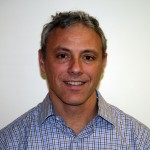 AVON and WESTBOROUGH, MA…
SelecTech, Inc., a leader in the manufacture of innovative flooring products from recycled materials, recently announced a representative agreement with ProSpec Solutions, Inc. of Westborough, MA.  Based in Westborough, MA, ProSpec Solutions will take on the role of SelecTech's outside sales representative for the New England commercial flooring market.
"Our products are made of 70 percent recycled materials and are 100 percent recyclable. We wanted to work with a manufacturer's representative familiar with selling green commercial flooring products. Tom Connors and the team at ProSpec Solutions sell a number of green flooring products and we felt it would be a good match for our FreeStyle flooring products," said Thomas Ricciardelli, president of SelecTech, Incorporated.
In addition to largely being made of recyclable material, SelecTech's FreeStyle flooring products are 100 percent recyclable. Utilizing a breakthrough interlocking technology, FreeStyle products completely bypass the need for adhesives and floor prep to install or replace flooring. This dramatically reduces installation times because old flooring can be left in place and machinery and furniture do not have to be completely moved or removed for installation.
"We're extremely excited about marketing FreeStyle products to our current customer base and prospects," said Tom Connors, president and founder of ProSpec Solutions, Inc. "The New England market is known for technology. The FreeStyle products, will be particularly attractive to biotech, healthcare industries, and other high-tech industries here in New England."
To learn more about SelecTech products, including the FreeStyle and FreeStyle ESD flooring products, visit http://www.selectechinc.com. For information about ProSpec Solutions, visit their website at www.prospecsolutions.com.
About SelecTech, Inc.
SelecTech, Inc. was founded in 1993 with the mission of creating valuable products from scrap plastics. The company has become a leader in the manufacture of flooring products from recycled materials and uses one million pounds of recycled materials annually. Their products are made with up to 100 percent recycled content, are 100 percent recyclable and installed without adhesives making them some of the "greenest" and most cost-effective flooring products available. The unique interlock system on SelecTech's flooring products enable them to be installed at a much lower cost, without a lot of costly downtime, which provides significant value to customers.
Using state-of-the-art technology and innovative product design, SelecTech created the top performing Place N' Go residential flooring products, which are available at Home Depot. They are also the creators of the renowned commercial and industrial FreeStyle, FreeStyle BioLock, FreeStyle ESD and StaticStop ESD flooring lines.
SelecTech is a vendor partner of Health Care Institute, an International Facility Management Association (IFMA) alliance partner. The company is headquartered at 33 Wales Avenue, Suite F in Avon, MA. For more information about SelecTech, visit http://www.selectechinc.com.