FOR IMMEDIATE RELEASE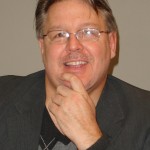 CONTACT: Steven V. Dubin, PR Works, (781) 582-1061, sdubin@prworkzone.com
Local CPAs Share the "Top 10 Things Your Accountant Wants to Tell You"
DATELINE: BRAINTREE AND NEWTON, MASS… As tax season commences, Rodman & Rodman P.C., CPAs and Business Strategists with offices in Braintree and Newton, shares the "Top 10 Things Your Accountant Wants to Tell You" to make filing taxes easier on both the tax payer and the CPA.
Take heed:
1)If your accountant sends you a tax organizer to complete and send in, don't concern yourself so much with filling in the numbers. Just be sure to answer the questions in the organizer and provide the necessary documents. Answering the questions may raise an issue of importance that needs addressing.
2)Send in your information when you have MOST of it, not all of it. Indicate what is missing and get it in when you have it. Waiting until the last document is received puts more time pressure on your CPA to get more done in less time.
3)Notes are helpful. Anything which helps clarify an issue or that may be a question about an issue, helps.
4)Please be sure to confirm any estimated taxes you paid during the year. This is probably the area where the most misunderstandings occur and mistakes are made.
5)Don't overvalue your clothing donations. There are guides available to help you value these items. Just because a sweater cost you $100, it doesn't mean it is worth $50 or more to the homeless gentleman who is grateful to wear it. This is an issue of IRS interest. If you get audited, they'll be looking at these donations, so be conservative.
6)Extending your return does not make it more likely to be audited. If you know you won't have it together before April 15th, let your CPA know as soon as possible so an extension can be prepared well ahead of the deadline. Extending early takes significant pressure off everyone involved.
7)Make sure your CPA is aware of major events that could affect your taxes as far ahead of that event as possible. In many cases, once that event passes, the ability to take best tax advantage of it passes with it.
8)Missing documents cost time and money. Keep a folder, envelope or file for documents of a tax nature. When in doubt, put it in this folder and send it. While accountants aren't crazy about shoe boxes full of receipts, having 30 percent of your information missing is a time killer.
9)If you buy and sell stock during the year, be sure to include a gain or loss schedule on these stocks sold. You may have to ask your broker for that information or oftentimes a schedule is available online.
10)The IRS almost never communicates with taxpayers except through official, mailed correspondence. Never respond to a phone inquiry or email inquiry without contacting your CPA first. You could be at risk for identity theft as theives posing as the IRS will try to obtain your social security number by phone or email.
According to Larry Rice, CPA, Director of Strategic Consulting at Rodman & Rodman, "Many of these tips may seem too simple to make a difference, but essentially, they do. A lot of time is wasted when your accountant has to double back and hound you for additional detail or receipts. Decent record-keeping and good communication are key for smoother and more efficient tax filing all around."
Rodman & Rodman, P.C.
Founded in 1961, Rodman & Rodman, P.C. provides accounting, tax and business services to individuals anbd small to medium-sized companies throughout New England. From business valuations, taxation, audits, fraud detection and prevention services and succession planning to a variety of accounting IT services including software selection, implementation and training, the team at Rodman & Rodman serves as comprehensive advisors to clients. For individual clients, the company offers personal advisory services such as planning for real estate transactions, obtaining financing, estate planning and retirement planning as well as planning for college education.
Rodman & Rodman has achieved the designation of "Green Certified Business" from the Institute for Green Business Certification, Inc. (IGBC), demonstrating their outstanding commitment to the environmental health and well-being of the communities they serve. The company has taken the lead in Recycling,Water Conservation, Energy Conservation, Waste Reduction, and Environmentally Friendly Purchasing as well as the environmental elements of the EPA and OSHA regulations.
Additionally, Rodman & Rodman has been listed in the Top 50 Firms by the Boston Business Journal and named one of the "Best Accounting Firms to Work For" in Accounting Today.
Rodman & Rodman Certified Public Accountants are located at 3 Newton Executive Park in Newton and 25 Braintree Hill Office Park in Braintree, Mass. For more information, visit their website at www.rodmancpa.com or contact (617) 965-5959.