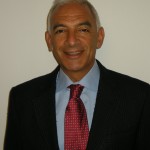 Rodman & Rodman, P.C. , a CPA firm providing tax advisory services and business strategies for small and mid-size companies throughout New England, is celebrating the company's 50th anniversary in 2011. The company had planned a golden anniversary gala in Boston this holiday season to celebrate this momentous event, but instead decided a donation to the Old Colony YMCA's Camp Clark would be the best celebration of all.
Rodman & Rodman has been a long-time supporter of Camp Clark, an Old Colony YMCA sponsored recreation camp for children in Plymouth, MA. "Camp Clark has a strong tradition of encouraging the physical and emotional growth of its campers," said Steve Rodman, president of Rodman & Rodman, P.C. "We are delighted to continue our support for this organization with a contribution in honor of our 50th anniversary and continued success."
In addition to Camp Clark, Rodman & Rodman's good works include donations and participation in events to support The Massachusetts Adoption Resource Exchange (MARE). MARE was founded in 1957 to find "a permanent place to call home" for children and teens in foster care in Massachusetts, including sibling groups and children who are traditionally harder to place.
About Camp Clark
Serving more than 111,000 people in 31 communities in Southeastern Massachusetts, Old Colony YMCA has provided programs, camps and services designed to help people of all ages and abilities build healthy spirits, minds, and bodies. For more information, visit the website at www.oldcolonyymca.org.
About Rodman & Rodman P.C.
Founded in 1961, Rodman & Rodman, P.C. provides accounting, tax and business services to small and medium-sized companies throughout New England. With a focus on strategic planning, Rodman & Rodman goes beyond traditional accounting services and takes a proactive approach when serving clients to increase, preserve and sustain clients' financial net worth. The company has been named one of the "Best Accounting Firms to Work For" in Accounting Today and is listed in the Boston Business Journal's "Top 50 Firms".
From business valuations, taxation, audits, fraud detection and prevention services and succession planning to a variety of accounting IT services including software selection, implementation and training, the team at Rodman & Rodman serves as comprehensive advisors to clients. For individual clients, the company offers personal advisory services such as planning for real estate transactions, obtaining financing, estate planning and retirement planning as well as planning for college education. The Rodman & Rodman Green Team is a specialized green energy and clean technology accounting and tax services practice within Rodman & Rodman, P.C.
Rodman & Rodman, P.C. are located at 3 Newton Executive Park in Newton and 25 Braintree Hill Office Park in Braintree, MA. For more information, email info@rodmancpa.com, visit their website at www.rodmancpa.com or contact (617) 965-5959.