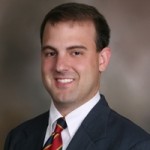 On Saturday, April 21st, Wellesley resident Mark Vitello, who is a staff accountant on Rodman & Rodman, P.C.'s Green Team, participated in the Charles River Conservancy Earth Day river cleanup event. Vitello volunteered through the Virginia Tech Alumni Association and in cooperation with State Senator William Brownsberger's office. Vitello joined more than 3,000 other volunteers to pick up trash along the banks of the Charles River. Vitello's clean up efforts centered around the Marina area in Watertown, MA.
"It is important to keep the environment clean, especially in an urban setting such as Boston," noted Vitello. "We need to conserve the natural areas that we do have, so they can be enjoyed by future generations."
According to the Conservancy's website, "Since 2002, over 16,000 Conservancy Volunteers have contributed over $1 million of donated labor to improve the health, safety and beauty of the Charles River Parklands."
About Rodman & Rodman P.C.
Founded in 1961, Rodman & Rodman, P.C. provides accounting, tax and business services to small and medium-sized companies throughout New England. With a focus on strategic planning, Rodman & Rodman goes beyond traditional accounting services and takes a proactive approach when serving clients to increase, preserve and sustain clients' financial net worth. The company is Green Business Certified and in 2010 and 2011 was named one of the "Best Accounting Firms to Work For" in Accounting Today. Rodman & Rodman is listed in the Boston Business Journal's "Top 50 Firms".
From business valuations, taxation, audits, fraud detection and prevention services and succession planning to a variety of accounting IT services including software selection, implementation and training, the team at Rodman & Rodman serves as comprehensive advisors to clients. For individual clients, the company offers personal advisory services such as planning for real estate transactions, obtaining financing, estate planning and retirement planning as well as planning for college education. The Rodman & Rodman Green Team is a specialized green energy and clean technology accounting and tax services practice within Rodman & Rodman, P.C.
Rodman & Rodman, P.C. are located at 3 Newton Executive Park in Newton and 25 Braintree Hill Office Park in Braintree, MA. For more information, email info@rodmancpa.com, visit their website at www.rodmancpa.com or contact (617) 965-5959.