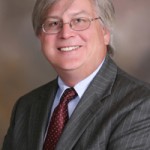 Rodman & Rodman, P.C. , a CPA firm providing tax advisory services and business strategies for small and mid-size companies throughout New England, is pleased to announce that Thomas H. Astore has been promoted to Partner.
Astore brings over 20 years of experience to Rodman & Rodman's Tax Department. He joined Rodman & Rodman in July of 2008 as Tax Manager and was promoted to Tax Director in April of 2009.
Astore graduated from Hofstra University, cum laude, and Fordham Law School, cum laude, where he was a member of the Law Review. He has extensive experience in many areas of taxation. Most recently, he has focused on business structuring for medium-sized clients; individual and entity tax planning as well as estate planning.
He also oversees the Rodman & Rodman Green Team, the firm's specialty practice dedicated to providing alternative energy producers and other businesses that pursue energy efficiency initiatives with expert counsel and services in green energy tax accounting and business strategy.
A native of Long Island, Astore resides in Burlington, MA.
About Rodman & Rodman P.C.
Founded in 1961, Rodman & Rodman, P.C. provides accounting, tax and business services to small and medium-sized companies throughout New England. With a focus on strategic planning, Rodman & Rodman goes beyond traditional accounting services and takes a proactive approach when serving clients to increase, preserve and sustain clients' financial net worth. The company is Green Business Certified and in 2010 and 2011 was named one of the "Best Accounting Firms to Work For" in Accounting Today. Rodman & Rodman is listed in the Boston Business Journal's "Top 50 Firms".
From business valuations, taxation, audits, fraud detection and prevention services and succession planning to a variety of accounting IT services including software selection, implementation and training, the team at Rodman & Rodman serves as comprehensive advisors to clients. For individual clients, the company offers personal advisory services such as planning for real estate transactions, obtaining financing, estate planning and retirement planning as well as planning for college education. The Rodman & Rodman Green Team is a specialized green energy and clean technology accounting and tax services practice within Rodman & Rodman, P.C.
Rodman & Rodman, P.C. are located at 3 Newton Executive Park in Newton and 25 Braintree Hill Office Park in Braintree, MA. For more information, email info@rodmancpa.com, visit their website at www.rodmancpa.com or contact (617) 965-5959.