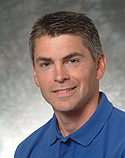 Emerson Bearing Boston, providers of bearing and related products for OEM (Original Equipment Manufacturers) and MRO (Maintenance, Repair and Operations) markets around the globe, has announced a dedicated division for manufacturers of robotics and automation. Rick Piracini, Emerson Bearing's industry solutions expert, will lead the new Robotics and Automation Division.
Piracini oversees Emerson Bearing's knowledgeable Robotics and Automation team and assists clients in determining which bearing technologies would be most suitable by taking into consideration the specifications, recommendations, maintenance strategies, fatigue life and wear resistance of the bearing in relation to their applications.
Robotics and automation require the highest standards in bearings. All movements have to be supported with extremely high precision and reliability in every axis. This provides smooth running, high load capacity, rigidity and long life. Ball bearings, miniature instrumentation bearings and linear motion bearings are used in a number of factories that manufacture the robotic machinery and automated equipment.
For manufacturers in need of special solutions, Emerson Bearing offers thin cross section, high capacity, ball bearings in radial, angular or four point contact styles. Plain bearings (bushings) for small radial or axial design envelopes, which are maintenance free, are available in metal backed style with a liner or thermoplastic with a composition to suit various needs: food grade, high load, dirty environment, etc. Emerson Bearing also provides expert linear guidance for unique applications.
Emerson Bearing offers a vast inventory and 24/7 service, which is critical to customers' operations. Among Emerson Bearing's wide range of clients is a very large manufacturer of Robotic and Automation equipment that serves the Automotive industry as well as the automation of the complete assembly of Flat screen televisions.
"Our off-the-shelf inventory, same day service and weekend operating hours help factories avoid costly down-time by providing the necessary bearings that are critical to their operations as well as the production lines of their manufacturing customers," noted Steve Katz, president.
To contact Rick Piracini in the Robotics and Automation division directly, call 1-866-995-8765 or email rickp@emersonbearing.com.
The Emerson Bearing Difference
In a proud tradition, the same families that started the company in 1957 keep Emerson Bearing rolling by specializing in bearings for OEM and MRO markets throughout the world. Emerson Bearing's highly knowledgeable staff, operating from their 23,000 square foot facility, provides bearings ranging in size from 3mm to tunnel-boring 15-foot-diameter giants.
Emerson Bearing provides solutions to a variety of industries including: aggregate, concrete, mining, machine tools, electric motor repair, marine, material handling, metal processing, packaging, food processing, paper converting, printing, wind/power generation, recreation, heavy construction, robotics, automation, transportation, wood products, wastewater treatment, pump, compressor and oil field.
Emerson Bearing offers customers a one-stop shopping experience. With an online product catalog with over 3 million bearings; a vast inventory of bearings; worldwide sourcing; a fixed price program; a knowledgeable staff dedicated to delivering; same day shipping and 24/7 service, Emerson Bearing has become the leading provider of bearings to OEM and MRO markets in the U.S. They are the sister company of Action Bearing and maintain headquarters at 201 Brighton Ave. Boston, MA. For more information, contact 617-782-1400 or toll free, 800-225-4587, email info@emersonbearing.com or visit http://www.emersonbearing.com.