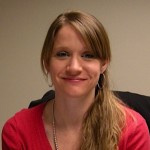 Old Colony Elder Services (OCES), a private, non-profit agency designated as an Aging Services Access Point (ASAP) located in Brockton, has promoted Amanda Frates, LCSW to the position of Adult Family Care (AFC) Program Manager.
A Licensed Clinical Social Worker, Ms. Frates previously held the position of AFC Program Care Manager at OCES for three years. In her new role as AFC Program Manager, she will oversee the entire AFC Program including quality assurance, administration and outreach as well as care management. Ms. Frates will manage the program's supervisory and administrative staff.
Ms. Frates has a Bachelor of Science in Psychology from Bridgewater State University and a Master of Social Work from Boston University. She is a resident of East Taunton.
OCES' AFC program is a sensitive and economical alternative for persons who are faced with the prospect of no longer being able to manage alone. Call OCES for more information.
About OCES
Founded in 1974, OCES serves 20 towns in Plymouth County as well as Avon, Easton and Stoughton. OCES is a private, non-profit organization designated as one of 27 Aging Services Access Points (ASAPs) in the Commonwealth of Massachusetts. The organization's mission is to support the independence and dignity of elders and individuals with disabilities by providing essential information and services that promote healthy and safe living.
The agency has 169 employees and operates more than 15 programs serving elders, individuals with disabilities, their families and caregivers. For more information call (508) 584-1561 or visit the website at www.oldcolonyelderservices.org.