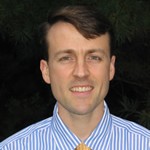 The poet Robert Frost said, "You can't get too much winter in the winter". According to Brendan Carman, MPT, ATC, Director of Rehabilitation at Mass Bay Spine & Sport Physical Therapy (MBSSPT), if you suffer a strain or injury brought on by too much shoveling, winter activities or from slipping on an icy patch in your driveway – then it is too much winter.
MBSSPT is a state-of-the-art orthopedic outpatient physical therapy practice based in Marshfield.
Carman offers five tips for avoiding winter injuries:
Wear the proper gear. Snow, slush and ice are slip hazards that should be taken seriously. MBSSPT has worked with a number of patients who have injured their wrists, ankles, shoulders, knees and backs from falls in bad weather. One of the best ways to prevent falls is by wearing the proper winter gear, such as sturdy boots with rubber soles. If you participate in winter sports, be sure to wear the appropriate attire and protective gear, especially if you have suffered an injury previously.
Learn the correct technique first. If you're a "newbie" at any winter sport, from skiing and snowboarding to ice skating, or if you're switching from one sport to another, understand that posture, balance and weight distribution are different for each sport. Proper technique is imperative to avoid strain or injury that could set you back for weeks or months at a time. Learn before you leap into a new sport. Take lessons through a certified instructor to help ensure you avoid injury.
Choose the right tools. Snow is inevitable in New England and so is shoveling. In a perfect world, we would all be able to employ a snow removal service for even the smallest amount of snow. Selecting the right "tool" for shoveling is key. Choose a shovel that is sturdy and lightweight. Or, opt for a "pusher" shovel with a blade that looks like a snow plow. This type of shovel is very easy on the back because you literally push the snow to the side, as opposed to picking it up. Got ice? Ice melt is one of the best "tools" around for eliminating hazardous ice. Not a fan of ice melt? Sand or kitty litter can provide traction on slippery areas.
Keep your balance. As with winter sports, balance is key when shoveling. To avoid injury while shoveling, bend from the hips and knees to shovel. Tightening your abdominal muscles while you lift the shovel will help support your back. Take care not to twist your back to throw the snow.
Don't overdo it. Fatigue is the enemy. If you've been playing sports or shoveling for an hour or more without a break, you risk overexertion, which leads to pulled muscles. Working tired muscles can lead to serious strain or injury. Don't skip breaks. If you're shoveling, you should take a break at least every 15-20 minutes.
According to Carman, "Low back pain, sciatica, herniated discs, muscle strains and shoulder pain are the most common winter related conditions we treat. Following our five key tips will help you avoid strain and injury."
About MBSSPT
Mass Bay Spine & Sport Physical Therapy (MBSSPT) is an orthopedic outpatient physical therapy practice. MBSSPT, a state-of-the-art facility owned and operated by a physical therapist, has earned a reputation for superior clinical care and delivery of services to South Shore community members as well as physicians from Boston to Plymouth.
The practice's highly trained staff is committed to providing clients with an experience that will ensure their condition is resolved effectively and efficiently, while empowering them with the necessary tools and knowledge to prevent future problems and maintain optimal health. All of the practice's physical therapists are trained to rehabilitate a variety of conditions utilizing treatment techniques that include soft tissue massage/mobilization, therapeutic and strengthening exercises, neuromuscular reeducation, gait training, patient education, and lumbar stabilization, to name a few. MBSSPT accepts Medicare, Workers' Compensation, auto insurance, and most private insurance plans.
Mass Bay Spine & Sport Physical Therapy is located at 506 Plain Street in Marshfield. For more information, visit www.massbayspineandsport.com or call (781) 319-0024.