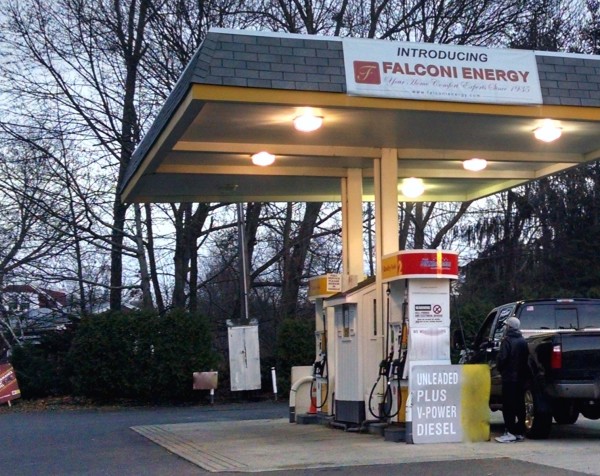 Falconi Energy, a leading supplier of premium heating oil and a full-service heating and cooling company based in Southborough, MA, is kicking off the New Year by bringing back "2 Cent Tuesdays" at their Shell gas station at 29 Boston Road in Southborough.
How "2 Cent Tuesdays" Works
Beginning in January and running throughout the year, two cents from every gallon of gasoline sold on Tuesdays will be donated to Southborough Council on Aging (COA). Falconi Energy will present the COA with a check every quarter of fiscal year 2015. The money donated supports many senior events as well as the purchase of supplies and furnishings.
"It all adds up. In previous years, our donations from '2 Cent Tuesdays' averaged about $6,000 annually. Consider filling up your gas tank on Tuesdays at our Shell station to support the Southborough Senior Center," said Jim Falconi, owner of the 79 year-old Falconi Energy company.
Community Outreach
Falconi Energy is dedicated to giving back to the community. In addition to "2 Cent Tuesdays", the company holds the annual Falconi Golf Tournament. The tournament is in its 24th year and is run by the Friends of the COA, a non-profit fundraising group that supports the COA.  Jim Falconi is a member of the Friends of the COA. He sponsored four holes in the 2014 golf tournament and funded three foursomes. The event raised over $10K for the COA.
About Southborough COA
Southborough COA provides the town's seniors with a variety of activities, services and events. For more information, contact 508-229-4453 or visit http://southboroughseniors.com.
Falconi Energy – The Home Comfort Experts
Since 1935, Falconi Energy (formerly known as Falconi Brothers) has been providing fuel to residents and businesses in Southborough and beyond.  Owned and operated by the Falconi family for three generations, Falconi Energy, has become a major force in the home comfort industry.
Falconi Energy is a leading supplier of premium heating oil and other quality fuels as well as a full-service heating and cooling company. Falconi Energy offers gas, propane, and oil fired heating and domestic hot water system service and installation, as well as complete HVAC service and installation. Their staff of 20 and modern, well-maintained fleet of delivery trucks, service vans, and installation vehicles, enable them to serve thousands of customers in the MetroWest/Worcester area.
Falconi Energy caters to customers in Southborough and surrounding communities including Ashland, Berlin, Bolton, Boylston, Framingham, Grafton, Hopkinton, Hudson, Marlborough, Northborough, Shrewsbury, Sudbury, Upton and Westborough. The company is located at 29 Boston Road, P.O. Box 301 Southborough, MA 01772. For more information, visit http://www.falconienergy.com or contact (508) 485-0377.