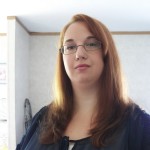 EAST SYRACUSE, NEW YORK…
Bridgeport resident Jennifer Dailey, a service specialist at DirectBuy of Syracuse, was recently recognized as Top Service Quarterly Champion for the first quarter of 2010 at DirectBuy's International Sales & Service Conference, held May 23-26 in Dallas, Texas.
Each quarter, DirectBuy Club owners nominate those service professionals who go above and beyond the call of duty for DirectBuy members. Nominees are then awarded Gold, Silver, or Bronze status under DirectBuy's awards and recognition program. Dailey's performance in the first quarter of 2010 earned her Gold recognition among her peers out of 150-plus DirectBuy Club representatives at the conference.
"Jennifer continuously excels in delivering excellent service to our members," said Melina Cholmondeley, owner of DirectBuy of Syracuse. "In particular, she's very good with new members in helping them get the most of out of their DirectBuy membership."
Dailey's responsibilities include delivering new member orientations, coordinating with current members, and updating the Club's library of catalogs. She also serves as a facilitator with member orders, making sure those orders are placed correctly, and received in a timely fashion.
"I'm one of the lucky people who truly love their job. Part of that is having a great relationship with my co-workers, especially the service staff," said Dailey. "The rest is that it's an indescribable feeling when you help a member save so much and literally create the home of their dreams."
Prior to working for DirectBuy, Dailey worked in retail for a local cosmetics company. A native of the Syracuse area, she lives in Bridgeport with her mother and 10-year-old daughter Jessica.
The leading home improvement and furnishings club with direct insider prices, DirectBuy Club offers manufacturer-direct pricing on products ranging from light fixtures to televisions to kitchen cabinets, all from more than 700 manufacturers or their authorized suppliers. DirectBuy Club also offers design, delivery, and installation services.
DirectBuy of Syracuse is conveniently located at 6804 East Manlius Center Road in East Syracuse. DirectBuy Club provides a comfortable, country club setting, where consumers finally have the financial control of buying direct.
For more information on a DirectBuy membership, visit directbuycares.com.
About DirectBuy Club
For more than 39 years, DirectBuy Club has been showing thousands of consumers unparalleled ways to save as they shop for virtually everything for in and around their homes – from furnishings, home improvement, and flooring, to entertainment and outdoor products, accessories, and much, much more. With more than 150 locations in North America, DirectBuy Club offers its members access to more than 700 brand-name manufacturers or their authorized suppliers in the U.S. and more than 500 brand-name manufacturers or their authorized suppliers in Canada. Consumers interested in seeing DirectBuy Club's savings, service, and selection up close may obtain a Visitor's Pass to attend an Open House by visiting www.directbuy.com or www.directbuycares.com.