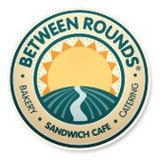 Between Rounds, a unique bakery sandwich café and bagel shop with locations throughout Connecticut recently announced the addition of Fresh Brewed Iced Teas to their product line to meet growing consumer demand.
Between Rounds' tea offerings, which include regular, decaf and herbal hot teas along with both hot and iced Chai tea, has been expanded to include Fresh Brewed Lipton Iced Teas. This unique line includes refreshing and "punchy" flavors such as Blackberry Sangria Tea (which is blackberry and pomegranate), Red Berry Tea (strawberry and pomegranate), Black Pearl (blackberry) and Strawberry Tea (strawberry). Each is garnished with a floating lemon ring.
Tea has become increasingly popular due to its powerful antioxidants and lower levels of caffeine. According to the Tea Association of the USA, more than half of the country's population drinks tea and around 85 percent of the tea that is consumed is iced.
According to Between Rounds founder Jerry Puiia, "For many of us, iced or hot tea is a daily staple. Black, green and specialty tea consumption has increased exponentially over the past few years, and there is a significant demand for iced tea while dining out, to the extent that it now rivals specialty coffee sales."
Unique Bagels & Sandwiches
Customer favorites to accompany Between Rounds' Fresh Brewed Iced Tea include the "Morning Rounder" made with the best bagels found on the Eastern Seaboard; the unique Portobello Mushroom and Mozzarella Panini; and the customized wrap made with a quarter pound of the best Boar's Head brand deli meats and cheeses complete with crave-worthy toppings.
About Between Rounds
Founded in 1990, Between Rounds Bakery Sandwich Café is a unique bakery café and bagel shop renowned for their fresh, baked-on site bagels and baked goods as well sandwiches, wraps, salads, soups, specialty coffee and tea, and a unique line of giftware. Between Rounds offers patrons an upscale, fast-casual dining experience with free Wi-Fi and the added convenience of a drive-thru window.
Between Rounds' current locations include South Windsor, Vernon, Manchester and Tolland. Corporate headquarters are located at 19A John Fitch Blvd, Route 5 in South Windsor, CT. Between Rounds is expanding and franchise opportunities are available.
For more information about Between Rounds, visit www.betweenroundsbagels.com.