Behavioral Concepts (BCI), a company of behavioral clinicians specializing in the care of children with Autism Spectrum Disorder (ASD) in Massachusetts, has promoted Barbra Lynch, M.S., BCBA, LABA to Assistant Director of Professional Development & Research. She is a resident of Worcester, MA.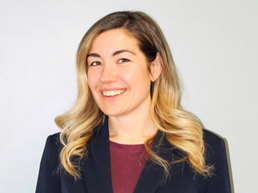 In her new role at BCI, Lynch designs, develops, and oversees pre-service training and BCI's regional trainers. She also holds the position of requirements coordinator for Registered Behavioral Technician candidates. She is based in the company's Worcester office.
Lynch is a Board-Certified Behavior Analyst (BCBA) and a Licensed Applied Behavior Analyst (LABA) in the state of Massachusetts. Previous to her promotion, Lynch was a Behavior Analyst at BCI. She holds a Bachelor of Arts in Psychology and Criminology from Capital University in Ohio, as well as a Master's degree in Applied Behavior Analysis from Northeastern University in Boston.
Lynch's experience prior to BCI includes serving as Director of Training and Quality Assurance at a private after-school agency based in Worcester. Previous to that, Lynch served as Regional Director for an ABA service provider in Milford, MA for five years, and as a teacher and case manager at New England Center for Children in Southborough, MA for four years.
She is a member of the Berkshire Association of Behavior Analysis and Therapy (BABAT) and of the Association for Behavior Analysis International (ABAI).
About BCI
Founded in 2002 and headquartered in Worcester, BCI has grown to become the go-to provider of Applied Behavior Analysis (ABA) services to children diagnosed with Autism Spectrum Disorders and their families throughout Massachusetts. We identify and facilitate effective personalized instruction that allows children to discover more, learn more, and be more – increasing their independence and enhancing their quality of life at home, in school, and in the community. BCI is a Massachusetts Department of Public Health approved provider of specialty ABA services for early intervention. BCI also provides center, home-based, and afterschool services through private and public health insurance. Further information on BCI is available at https://bciaba.com.
BCI is part of the LEARN Behavioral family of companies, a national organization dedicated to helping all children succeed in school and life. Learn more at https://www.learnbehavioral.com/.