Total Spectrum, part of LEARN Behavioral, a national organization serving children with autism and other special needs, has recently opened the doors of their new learning center at 2248 W. Mount Hope Road, Okemos, MI 48864.
A ribbon cutting ceremony with Total Spectrum East Lansing's leadership team and the Lansing Regional Chamber was held in May, followed by an open house.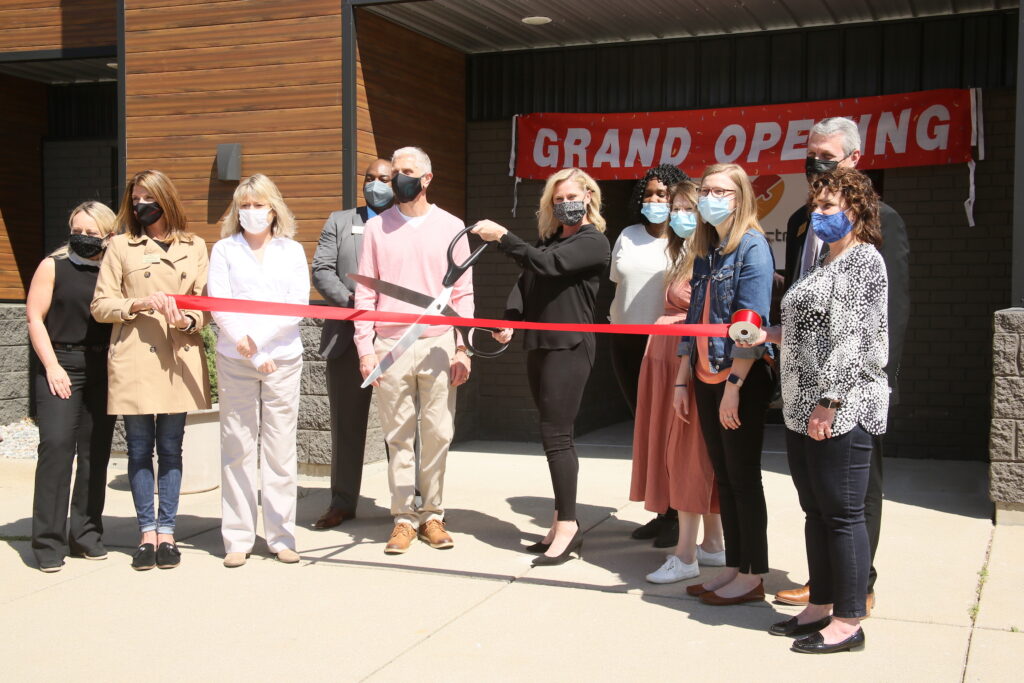 With more than 30 years of clinical research and practice, Total Spectrum is a renowned leader in early comprehensive behavioral treatment for young children with autism. Total Spectrum provides contemporary applied behavior analysis (ABA) therapy, diagnostics, speech therapy and counseling, as well as parent training and school consultation services to children and families with autism spectrum disorder.
The East Lansing location is Total Spectrum's third location in Michigan. To meet significant demand for their services in the area, Total Spectrum continues to add to their team and is hiring additional Behavior Technicians.
Total Spectrum East Lansing's team currently comprises 30 staff members and is led by Trisha Evans, M.A. BCBA, Michigan Senior Clinical Director along with Cheryl Geniesse, who is the managing behavior analyst overseeing the East Lansing location.
Total Spectrum delivers services in Illinois, Indiana, Michigan, and Wisconsin, and is part of LEARN Behavioral, a national autism organization, with providers spanning 18 states and the District of Columbia. For more information about Total Spectrum, visit https://www.totalspectrumcare.com
About LEARN Behavioral
LEARN Behavioral specializes in using contemporary applied behavior analysis (ABA) to nurture potential in children and young adults with autism. With clinical insights refined through decades of service to the autism community, we support more than 5,000 clients across 18 states and the District of Columbia through brands that include AST, BACA, WEAP, BCI, Total Spectrum, Trellis, and SPARKS. Our team consists of more than 30 doctoral-level clinicians, 450 Board Certified Behavior Analysts®, and 4,000 behavior technicians who share a common mission: to find success for every child in our care.
"Connecting the Autism Community One Podcast at a Time"
LEARN Behavioral provides valuable insight and information from inspiring individuals in the autism community through their unique All Autism Talk podcast found on Spotify and on their website at www.learnbehavioral.com/allautismtalk