The Remodeling Company, an award-winning, full-service residential remodeling firm serving residents in the Greater Boston area, has recently launched a new generation of their website, theremodelingco.com.

The Remodeling Company's sleek new website has been designed and developed by DeBlasio New Media Marketing based in Boston, MA.

The site is now mobile-responsive and the clean, well thought out design includes stunning new remodeling imagery which gives the website warmth and depth. The site highlights the company's home remodeling, handyman services and aging-in-place remodeling options while providing a visually-appealing, inspirational and educational home improvement site visitor experience.

New and improved components include a layout that is easy to read and navigate with links that are clear and available. Comprehensive Universal Design and Aging in Place sections; an informative blog providing home improvement, maintenance and remodeling tips; a dazzling image gallery with before/after photos; as well as a team page and a customer reviews page all round out the website.
"The new design is bold, clean and well-organized," explained Gary Moffie, CGR, CAPS, UDCP, founder of The Remodeling Company. "It's easier for visitors to navigate through our site using any device and with this platform, we can continue to build onto the site. Our goal is to truly inspire homeowners in their remodeling journey and create functional, inviting spaces that meet the needs of everyday life. Essentially, it's about turning their current home into their dream home. We were looking for a results oriented website that would reach and convert our target audience and we're very pleased with the outcome."
Visit The Remodeling Company's new website: https://theremodelingco.com

About DeBlasio New Media Marketing
Since 2005, DeBlasio New Media Marketing has been working directly with business owners and decision makers helping established and growth stage companies expand their customer base using the latest new media marketing technology. For more information, visit https://www.deblasiomarketing.com

About The Remodeling Company
Founded in 1998, The Remodeling Company is a preeminent full-service residential remodeling firm in the Greater Boston area. Led by Gary Moffie, CAPS, CGR, UDCP, The Remodeling Company is dedicated to creating ideal living spaces to accommodate and enhance their customers' lifestyles. The company specializes in universal design projects that meet the needs of everyday life while also enabling homeowners to age in place.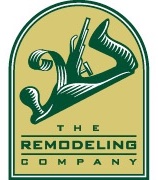 Over the years, The Remodeling Company has been honored with numerous awards including National Association of The Remodeling Industry's (NARI) 2021 Regional Contractor of the Year (CotY) Award, Remodeling magazine's Big 50 Contractors, and Qualified Remodeler's Top 500 Remodeler list every year since 2003. Other awards include: Best of Houzz Service in 2017, 2018, 2019 and 2020; BRAGB 2018 Prism Gold Award for "Best Historical Renovation"; and Boston Home 10th Anniversary "Best Suburban Residence – A Colorful Past". The Remodeling Company is a member of the National Association of Home Builders, The Builders and Remodelers Association of Greater Boston, the National Association of The Remodeling Industry and the Professional Remodeling Organization of New England. For more information, visit https://www.theremodelingco.com
The Remodeling Company of Beverly, MA announces new websiteRead More