Right. In looking at ALL the marketing tools and channels that can generate immediate and tangible results, the most overlooked is the massive power of a texting campaign.
Do you read your text messages?  Do you respond to them?
Don't get me wrong.  I fully understand that unsolicited text message ads are really, really annoying.  We insist that clients entice customers to OPT IN to a text campaign. Most often a free item, additional service or complimentary information are the catalyst.
Critical. Customers can opt out at ANY time by texting the word STOP.  They are immediately removed from the system.
Also, it is important to emphasize that your Text Partners will receive special offers, discounts and information prior to all other customers. They are on the leading edge.
R U a believer yet?  This could be a Gr8 addition to your marketing plan.
Here are some text marketing statistics –
98 percent of text messages are read and responded to within 90 seconds (compared to 2.5 days for email.)
Coupons received via texting campaigns are much more likely to be redeemed and shared than mail coupons.
Users are less likely to opt out, about 5%, of a texting campaign than an email campaign.
The reason texting works?  Text messages are a highly intrusive form of communication. The reason why most text messages are read and responded to is because unlike an email or tweet, a text message typically comes from someone in your inner network.  Reading and responding to a text message from your wife, child, or BFF is not the same thing as engaging with an ad.
Also, text campaigns have high engagement rates because they are targeted to an already highly engaged audience.  Consumers do not casually hand out cell numbers to companies. That exchange of information typically happens after a consumer has already made a purchase (like at the clothing or tech store checkout lane) or, as previously mentioned, are enticed with a special offer.
When a customer opts into a texting campaign, they signal their willingness to receive intrusive ads. These engaged customers are likely to return to your business whether you run a texting campaign or not.  They are already fans. Texting will help remind them to buy from frequently, spend more and refer their friends.
How do you start building the text database and campaign?
Like any campaign, consistency is the key. PR Works is helping clients with texting campaigns with an innovative, online platform that provides robust statistics, scheduling options, instant feedback to your mobile # or email address, etc.
Cost for licensing the program is approximately $60/month based on 500 credits (500 outgoing text messages). If you do NOT use those credits during the month, which we won't to start, they get rolled into the next month.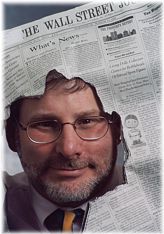 Text me, if U R enticed – mobile # 781 864 1837.
What?  Text message says "Texting is the best attention getter!"Read More