Do you know someone who leads by example? Someone who inspires others? Someone who holds himself and colleagues accountable?
The First Annual Leadership Awards, sponsored by Cranberry Country Chamber of Commerce and Lighthouse Strategic Partners, encourages the business community and general public to nominate leaders from the following categories – Valiant Leader of a Small Business (up to approximately $1-million in gross sales per year); Bold Leader of a Non-Profit (an official 501C 3 organization); Triumphant Leader of a Mid- to Large Business (more than $1-million in gross annual sales).
"From Bill Belichick to Bill Gates, strong leadership defines an organization and sets a tone for all involved – from how employees comport themselves, to how customers/clients are treated to ensuring positive outcomes for all involved," noted Kevin P. Glynn, who manages Lighthouse Strategic Partners. He continued, "This Leadership Awards program recognizes great leaders on the South Shore and South Coast and underscores the need for great leaders to set the bar high and help us strive to achieve resounding success."
Valerie Glynn, President and CEO of the Cranberry Country Chamber of Commerce, added, "In working with the Chamber I have met numerous business and community leaders who lead companies and organizations that excel and maintain high standards. We'd like to put these leaders in the spotlight and provide insight as to how others can follow suit."
The nomination deadline is July 31, 2015. Winners will be announced August 31, 2015. Nominations can be made at https://goo.gl/l3p2my . For additional information about the award, please contact Kevin P. Glynn at (508) 946-2655, or Info@LightHouseStrategicPartners.com.
Cranberry Country Chamber of Commerce
The Cranberry Country Chamber of Commerce, which represents the towns of Middleboro, Lakeville, Raynham, Bridgewater, Plympton, Halifax, Carver, Wareham, and Rochester, has recently expanded its programming and efforts to help regional businesses. Special events such as the annual meeting, expo and auction; Elements for Excellence, an all day educational conference for women; Golf Tournament which supports local scholarships; Legislative Luncheon; and the Multi-Chamber Expo all help highlight chamber businesses.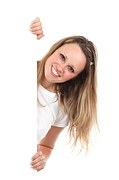 Lighthouse Strategic Partners
Kevin P. Glynn directs Lighthouse Strategic Partners. Kevin received a B.S. in Marketing from Babson College, an MBA from Northeastern University, and completed the 28th OPM Program at Harvard Business School. Lighthouse helps train strong leaders. Success is a choice. Once chosen, success is built upon proven methods and practices. Lighthouse does not force cookie cutter mirages, but unique, customized programs that address the immediate and long- term challenges of growing businesses.
Leadership Award nominees sought for program sponsored by Cranberry Country Chamber of Commerce and Lighthouse Strategic PartnersRead More