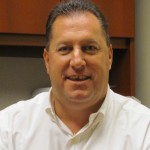 Recent reports of employers asking prospective employees for Facebook login information have raised alarm in Facebook, job applicants and the legal community.
There have been at least three cases recently reported in the media where individuals were required to share Facebook passwords and user names as part of the application process for employment. There is also the instance of a city that required prospective job applicants to provide access to their Facebook account as well as their email accounts so they could review applicants' private information. Is this legal?
According to Jeffrey C. Garr, CEO of HR Knowledge, Inc., a leading HR, payroll and benefits service provider in the Boston area, "Right now it is not illegal to ask for job applicants' login information. But, employers who access private account information can therefore be accused of unlawfully discriminating against otherwise qualified applicants based upon information contained in private Facebook accounts."
He continued, "Unlike comprehensive background checks for employment in law enforcement, or at highly sensitive infrastructure sites where there may be access to vulnerable populations, which is generally accepted, employers may gain information they cannot ask about through a social media profile. This information obtained could be the individual's religion, age, marital status, pregnancy status or other protected information."
The onus is on employers to understand that there are categories of information that they are not permitted to make hiring decisions based on. Having access to this through a Facebook profile could be deemed sufficient to subject the employer to civil liability.
Facebook made a statement that it is a violation of "Facebook's Statement of Rights and Responsibilities" to solicit a Facebook password. In fact, Facebook notes that this "undermines the privacy expectation and the security of both the user and the user's friends".
Another point made by Facebook is that asking for user credentials in order to gain information about prospective employees could expose employers to lawsuits. Once an employer gets access to information, such as discovering the individual is a member of a protected group, the employer could be exposed to discrimination suits if the employer does not hire that person.
Garr concluded, "There is current litigation pending and being drafted to address gaps in federal law that allow employers to require personal login information from prospective employees to be considered for a job. Asking for Facebook login information of job applicants in order to review their personal information is not something that we, as an HR company, recommend."
About HR Knowledge, Inc.
HR Knowledge, Inc. is a leading Business Process Outsourcer (BPO) serving emerging to mid-sized companies throughout the Northeast. HR Knowledge has the experience and technology to efficiently provide best-in-class integrated HR services at an affordable cost to clients.
HR Knowledge's leaders have more than 100 years of combined experience and provide expert guidance in Human Resource management, Group Benefits Brokerage, Payroll Processing & Managed Services, Financial Services and Recruiting and Hiring Process Management (HPM).
Through their comprehensive Human Resource Services, HR Knowledge helps organizations minimize operational risks, reduce administrative costs and better serve their people.
HR Knowledge has been recognized as a Gold Level Broker by Harvard Pilgrim Healthcare. The company is headquartered at 905B South Main Street, Suite 203 in Mansfield and their second office is located at 890 Winter Street, Suite 208 in Waltham, MA. For more information, contact (508) 339-1300 or visit their website at www.hrknowledge.com
HR Knowledge Inc. Weighs in on Obtaining Facebook Login from Job ApplicantsRead More