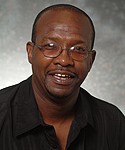 Action Bearing of Boston, providers of bearings and related products for OEM (Original Equipment Manufacturers) and MRO (Maintenance, Repair and Operations) markets throughout New England has recently promoted Lee Holt, a resident of Taunton, to Marketing Specialist.
Mr. Holt, who has been employed at Action Bearing Boston for 46 years, was recently promoted from Inside Sales to Marketing Specialist, and will lead the company's new Packaging Division.
Mr. Holt will oversee the Packaging Division and assist clients in determining which bearing technologies would be most suitable by taking into consideration the specifications, recommendations, maintenance strategies, fatigue life and wear resistance of the bearing in relation to the application. He caters to a number of food processing and pharmaceutical packaging clients as well as woodworking, electric motor, textile machinery and pulp/paper manufacturing clients. Many of the client accounts Mr. Holt oversees are in the food processing industry and include Del Monte, Honeywell Superfine Foods and Qusac Decaf Inc.
Mr. Holt has comprehensive knowledge of bearings, having begun his career at Action Bearing Boston as a part-time warehouse stock assistant while he was a student. After graduating from Boston Trade School of Roxbury, he started working at Action Bearing Boston full-time and received hands-on training in fulfillment and sales.
He is a native of Roxbury, MA.
The Action Bearing Difference
In a proud tradition, the same families that started the company in 1957 keep Action Bearing rolling by specializing in bearings for OEM and MRO markets across the country. Action Bearing's highly knowledgeable staff housed in their 23,000 square foot facility provide bearings ranging in size from 3mm to tunnel-boring 15-foot-diameter giants.
Action Bearing provides solutions to a variety of industries including: aggregate, concrete, mining, machine tools, electric motor repair, marine, material handling, metal processing, packaging, food processing, paper converting, printing, wind/power generation, recreation, heavy construction, robotics, automation, transportation, wood products, wastewater treatment, pump, compressor and oil field.
Action Bearing offers customers a one-stop shopping experience. With an online product catalog with over 3 million bearings; a vast inventory of bearings; worldwide sourcing; a fixed price program; a knowledgeable staff dedicated to delivering; same day shipping and 24/7 service, Action Bearing has become the leading provider of bearings to OEM and MRO markets in the U.S. Action Bearing maintains headquarters at 201 Brighton Ave. Boston, MA. For more information, contact 617-782-1400 or toll free, 800-225-4587, email info@Actionbearing.com or visit www.Actionbearing.com.
Action Bearing Boston Promotes Lee Holt to Marketing SpecialistRead More