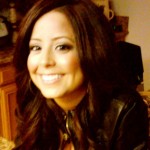 RANCHO CUCAMONGA, CA…
 Chino resident Cynthia Gutierrez, a product specialist at DirectBuy of San Bernardino County, was recently recognized as a Top Service Quarterly Champion at DirectBuy's 2010 International Sales & Service Conference, held May 23-26 in Dallas, Texas.
 Each quarter, DirectBuy Club owners nominate service professionals who go above and beyond for DirectBuy members. Those service professionals are then categorized as Gold, Silver, or Bronze Quarterly Champions by DirectBuy Corporate. Gutierrez' performance
during one quarter of DirectBuy's 2010 fiscal year earned her Gold recognition among her peers out of 150-plus DirectBuy Club representatives at the conference.
"Cynthia is a full-time college student and works full-time for us," said Jani Sedaker, owner of DirectBuy of San Bernardino County. "It's a testimony to her work ethic and character that she performs on such a high level, something that's continuously pointed out by our members."
Gutierrez began with DirectBuy of San Bernardino in 2007 as a receptionist. In 2009, she was promoted to product specialist. In that role, she works directly with members to help them navigate manufacturer catalogs and select the right product for their particular project.
"What I love most about my job is that I learn so much every single day," said Gutierrez. "What's even more fulfilling is that many of our members I got to know fairly well as the receptionist. So I really take a lot of satisfaction out of helping somebody I've known for a long time."
A Chino resident, Gutierrez attends Mount San Antonio College and is working toward a degree in business administration.
The leading home improvement and furnishings club with direct insider prices, DirectBuy Club offers manufacturer-direct pricing on products ranging from light fixtures to televisions to kitchen cabinets, all from more than 700 manufacturers or their authorized suppliers. DirectBuy Club also offers design, delivery, and installation services.
DirectBuy of San Bernardino County is conveniently located at 12067 Arrow Route in Rancho Cucamonga. DirectBuy Club provides a comfortable, country club setting, where consumers finally have the financial control of buying direct.
For more information on a DirectBuy membership, you can visit directbuycares.com.
About DirectBuy Club
For more than 39 years, DirectBuy Club has been showing thousands of consumers unparalleled ways to save as they shop for virtually everything for in and around their homes – from furnishings, home improvement, and flooring, to entertainment and outdoor products, accessories, and much, much more. With more than 150 locations in North America, DirectBuy Club offers its members access to more than 700 brand-name manufacturers or their authorized suppliers in the U.S. and more than 500 brand-name manufacturers or their authorized suppliers in Canada. Consumers interested in seeing DirectBuy Club's savings, service, and selection up close may obtain a Visitor's Pass to attend an Open House by visiting www.directbuy.com or www.directbuycares.com.
Chino resident Cynthia Gutierrez receives Top Service recognition at DirectBuy conferenceRead More