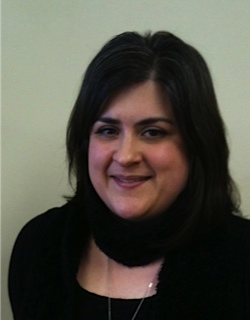 SelecTech, Inc., a leader in the manufacture of innovative, recycled flooring products including Place N' Go, FreeStyle and StaticStop ESD flooring, has recently promoted Daniela Osborne, a Braintree resident, to Assistant Director of Operations.
In her new position, Ms. Osborne will be responsible for order scheduling, manufacturing coordination and freight coordination. She will also oversee sales order processing, invoicing and customer service. Ms. Osborne has been employed at SelecTech for almost six years and previously held the position of Office Manager.
She holds an Associate's degree in Graphic Design.
"Daniela is an integral part of our team and has grown with our company over the years. She has tremendous knowledge of the industry, as well as outstanding organizational and managerial skills. This promotion is well-deserved," noted Tom Ricciardelli, president of SelecTech, Inc.
About SelecTech, Inc.
SelecTech, Inc. was founded in 1993 with the mission of creating valuable products from scrap plastics. The company has become a leader in the manufacture of flooring products from recycled materials and uses one million pounds of recycled materials annually. Their products are made with up to 100 percent recycled content, are 100 percent recyclable and install without adhesives making them some of the "greenest" and most cost-effective flooring products available.
Using state-of-the-art technology and innovative product design, SelecTech created the top performing Place N' Go residential flooring as well as FreeStyle commercial flooring lines. They are also the creators of StaticStop ESD Flooring, which is renowned as an interlocking flooring powerhouse and the only conductive flooring of its kind that can contribute to LEED™ points.
The unique interlock system on SelecTech's flooring products enable them to be installed at a much lower cost, without adhesives, and without a lot of costly downtime, which provides significant value to customers. SelecTech, Inc.
is headquartered at 33 Wales Avenue, Suite F in Avon, MA. For more information about SelecTech, visit http://www.selectechinc.com.