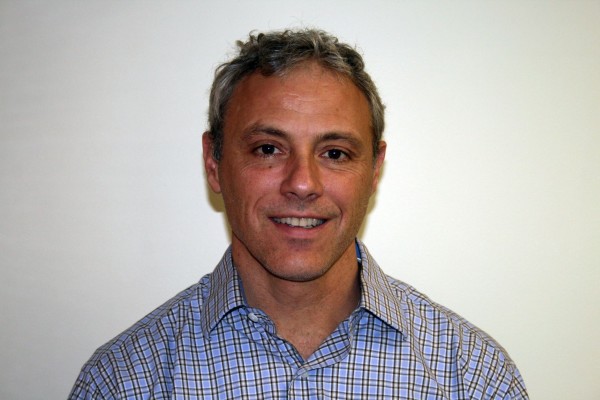 SelecTech, Inc., a leader in the manufacture of innovative flooring products from recycled materials, recently installed 6,000 square feet of its FreeStyle Biolock flooring at the Fresenius Medical Center in Ashland, Kentucky. The new flooring was installed on the ground floor of the Center's dialysis center.
"Medical facilities like Fresenius are treating patients with serious medical conditions. Simply put, they do not have the luxury of down time while installing or replacing flooring," said Thomas Ricciardelli, president of SelecTech. "Our flooring employs a patented interlocking technology that virtually eliminates the need for adhesives. You don't even need to remove the existing floor or move machinery or furniture for extended periods of time. Essentially, we can undertake a job like the one at Fresenius with zero down time."
FreeStyle BioLock tiles are made from 70 percent recycled materials and are 100 percent recyclable. Other BioLock features include: Enhanced ergonomics and sound reduction; meets CA 1350 indoor air quality protocol; third-party IAQ certification by MAS Certified Green; and more. FreeStyle BioLock flooring comes with a 10-year commercial wear warranty.
"For an organization like Fresenius, they have people coming in for dialysis treatments practically 24/7. Down time not only prevents somebody from receiving the care they need but costs our organization money. It really isn't an option," said Ricciardelli. "We came in and installed the new floor right over the old floor with zero down time. SelecTech's interlocking tiles might cost more than other types of flooring but it enables our clients to make their money back in multiples on the install by not having any down time."
To learn more about SelecTech products, including the FreeStyle and FreeStyle BioLock flooring products, visit http://www.selectechinc.com.
About SelecTech, Inc.
SelecTech, Inc. was founded in 1993 with the mission of creating valuable products from scrap plastics. The company has become a leader in the manufacture of flooring products from recycled materials and uses one million pounds of recycled materials annually. Their products are made with up to 100 percent recycled content, are 100 percent recyclable and installed without adhesives making them some of the "greenest" and most cost-effective flooring products available. The unique interlock system on SelecTech's flooring products enable them to be installed at a much lower cost, without a lot of costly downtime, which provides significant value to customers.
Using state-of-the-art technology and innovative product design, SelecTech created the top performing Place N' Go residential flooring products, which are available at Home Depot. They are also the creators of the renowned commercial and industrial FreeStyle, FreeStyle ESD and StaticStop ESD flooring lines.
SelecTech is a vendor partner of Health Care Institute, an International Facility Management Association (IFMA) alliance partner. The company is headquartered at 33 Wales Avenue, Suite F in Avon, MA. For more information about SelecTech, visit http://www.selectechinc.com.