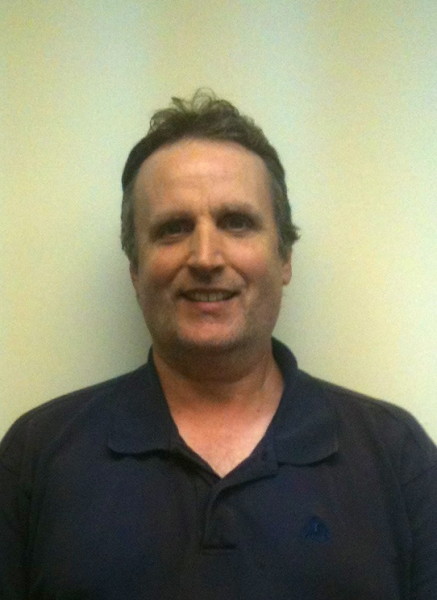 SelecTech, Inc. a leader in the manufacture of innovative commercial and industrial flooring products from recycled materials, has recently appointed Christopher I. Hughes as Inside Sales Manager.
A veteran of the static control flooring industry, Mr. Hughes has more than two decades of experience working for ESD static control product manufacturers including United Technical Products (UTP) and Desco Industries. He also has eight years of experience working for ESD static control flooring distributors, among them, Julie Industries.
In his new role as Inside Sales Manager, Mr. Hughes will manage inside sales for SelecTech's StaticStop ESD lines and will spearhead SelecTech's new product launch of direct glue down ESD tiles known as FreeStyle CVT and EpoxyStyle ESD. Mr. Hughes will also be responsible for managing inventory, developing pricing strategies, and essentially expanding the StaticStop ESD brand "flooring footprint" nationally.
Mr. Hughes attended Boston University and is a native of Sharon, MA. He resides in Norfolk, MA with his wife and two children.
"We've brought Chris on board to support and grow our StaticStop ESD business. Chris is well known in the static control flooring industry and is extremely knowledgeable. He is a valuable addition to our team," noted Thomas Ricciardelli, the company's president.
"Conductive, Connected and Grounded"™
StaticStop ESD flooring solutions are versatile enough for a variety of static control environments from electronic manufacturing environments, server rooms, data centers, Federal and State government operation centers, PBX, HUB and call centers to retailers, commercial buildings, health care facilities, food service providers, schools and more. Companies that utilize SelecTech's static control flooring include GlaxoSmithKline, T-Mobile, Boeing, USPS, Dell, Crestron Electronics, Volvo and the Federal Aviation Administration.
In a recent scientific test study conducted by a renowned, independent static control consulting firm, SelecTech's commercial and industrial static control flooring systems passed resistance flooring/footwear tests with flying colors. StaticStop SelecTile ESD and FreeStyle ESD flooring systems exceeded requirements for grounding personnel and ensuring minimal voltage during walking on static control flooring, particularly in environments of extreme sensitivity. With a maximum walking voltage level result of seven volts, StaticStop SelecTile ESD and FreeStyle ESD are well under the 100 volts desired by companies handling ESD sensitive devices.
About SelecTech, Inc.
SelecTech, Inc. was founded in 1993 with the mission of creating valuable products from scrap plastics. The company has become a leader in the manufacture of flooring products from recycled materials and uses one million pounds of recycled materials annually. Their products are made with up to 70 percent recycled content, are 100 percent recyclable and installed without adhesives making them some of the "greenest" and most cost-effective flooring products available. The unique interlock system on SelecTech's flooring products enable them to be installed at a much lower cost, without a lot of costly downtime, which provides significant value to customers.
Using state-of-the-art technology and innovative product design, SelecTech created the top performing Place N' Go residential flooring products, which are available at Home Depot. They are also the creators of the renowned commercial and industrial FreeStyle, FreeStyle ESD and StaticStop ESD flooring lines. SelecTech is a vendor partner of Health Care Institute, an International Facility Management Association (IFMA) alliance partner.
The company is headquartered at 33 Wales Avenue, Suite F in Avon, MA. For more information about SelecTech, visit http://www.selectechinc.com.