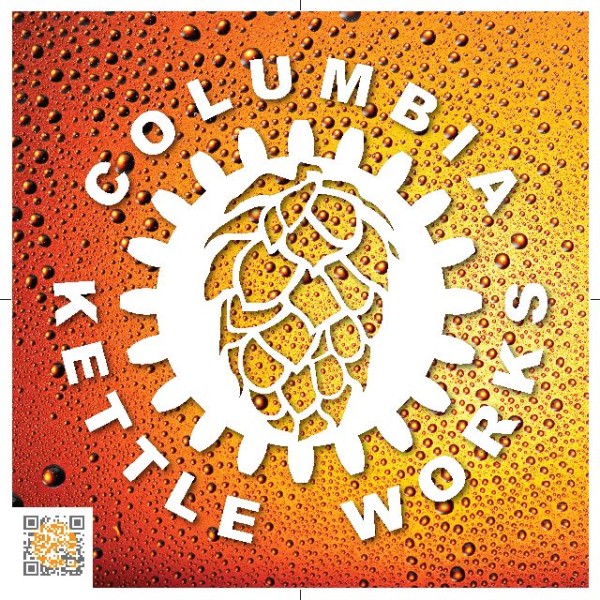 COLUMBIA, PA and AVON, MA…
SelecTech, Inc., a leader in the manufacture of innovative flooring products from recycled materials, recently added to its retail offerings by enabling clients to have their logo digitally embedded into their flooring products. Columbia Kettle Works, a craft brewer based in Columbia, Pennsylvania, was a first adopter of this offering.
Utilizing its FreeStyle flooring solution, SelecTech embedded Columbia Kettle Works logo into the brewery's flooring that sits in the hallway between the interior and exterior doors. For a newer business like Columbia Kettle, the flooring offers numerous benefits.
"Besides the obvious branding opportunity, the flooring employs ours patented interlocking technology," said Thomas Ricciardelli, president of SelecTech, Inc. "So, installation took place without messy adhesives, directly over the existing floor."
Maintenance is another key advantage to this technology. Since Columbia Kettle Works only sells beer, patrons desiring food have to visit a food truck that serves people outside the brewery. Potentially, the average patron could come in and out of the Columbia Kettle Works two or three times during their visit. The interlocking tiles can be uninstalled and powerwashed easily; then reinstalled after dry.
"This branding opportunity isn't limited to merely putting your logo on your floor. As part of our retail offering, we can digitally create flooring for kiosks and shops within retail outlets," said Ricciardelli. "That's part of what we'll be showing this month at GlobalShop 2015."
GlobalShop is the world's largest annual event for retail design and shopper marketing.  SelecTech, Inc. will be an exhibitor at booth 3625 at Global Shop 2015, March 24-26, at the Mandalay Bay Convention Center in Las Vegas.
SelecTech products are made from recycled materials and are 100 percent recyclable.
To learn more about SelecTech products, including FreeStyle flooring products, visit http://www.selectechinc.com. For information on Global Shop 2015, visit www.globalshop.org.
About SelecTech, Inc.
SelecTech, Inc. was founded in 1993 with the mission of creating valuable products from scrap plastics. The company has become a leader in the manufacture of flooring products from recycled materials and uses one million pounds of recycled materials annually. Their products are made with up to 100 percent recycled content, are 100 percent recyclable and installed without adhesives making them some of the "greenest" and most cost-effective flooring products available. The unique interlock system on SelecTech's flooring products enable them to be installed at a much lower cost, without a lot of costly downtime, which provides significant value to customers.
Using state-of-the-art technology and innovative product design, SelecTech created the top performing Place N' Go residential flooring products, which are available at Home Depot. They are also the creators of the renowned commercial and industrial FreeStyle, FreeStyle BioLock, FreeStyle ESD and StaticStop ESD flooring lines.
SelecTech is a vendor partner of Health Care Institute, an International Facility Management Association (IFMA) alliance partner. The company is headquartered at 33 Wales Avenue, Suite F in Avon, MA. For more information about SelecTech, visit http://www.selectechinc.com.