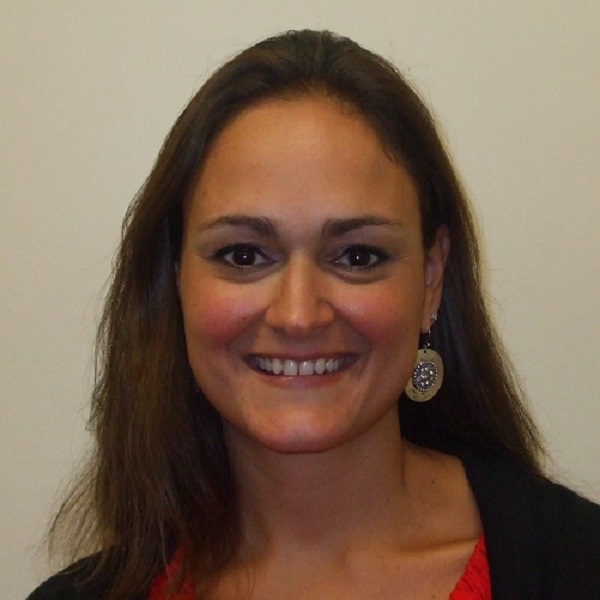 Nicole Long, MSW, LICSW, Chief Executive Officer at Old Colony Elder Services (OCES), which serves older adults and individuals with disabilities throughout greater Plymouth County, recently addressed the topic of working caregivers at Good Morning Metro South Brunch Edition at Southeastern Technical Institute.
During the special Regional Roundtable/Legislative Luncheon edition of Good Morning Metro South which covered various topics of regional concern, Long spoke to local businesses about the growing number of working caregivers and how OCES' Family Caregiver Support Program may help their employees. Specifically, Long outlined how the Family Caregiver Support Program can provide free services and support to employees who are balancing work along with caregiving for aging family members, grandchildren, or individuals with chronic condition or disability.
"According to research by Family Caregiver Alliance, one out of every six employees in the U.S. is a caregiver to a family member or loved one," explained Long.
OCES' Family Caregiver Support Program empowers and supports working caregivers by providing them with much needed personalized information, tools and services. In this way, OCES can help companies prepare for today's accommodating needs of their workforce.
Long, who holds a Master of Social Work from Bridgewater State University and is a Licensed Independent Clinical Social Worker (LICSW) continued, "Handling both work and family caregiving is a difficult balancing act and each employee's situation is unique and complex. Our goal is to support an individual's ability to prioritize and manage their caregiving so they have a more fulfilling and balanced work/home life balance. OCES helps caregivers navigate through life's hardest but rewarding job, while also helping to improve the productivity of working caregivers."
To learn more about OCES' Family Caregiver Support Program or to arrange for a Family Caregiver Support Program presentation at your organization, contact Brenda Carrens, Community Programs Director of OCES at bcarrens@ocesma.org.
About OCES
Founded in 1974, OCES proudly serves greater Plymouth County and surrounding communities. OCES is a private, non-profit organization headquartered in Brockton with a second office in Plymouth. OCES is designated as one of 26 Aging Services Access Points (ASAPs) in the Commonwealth of Massachusetts. OCES' mission is to support the independence and dignity of elders and people with disabilities by providing essential information and services that promote healthy and safe living. The agency offers a number of programs to serve seniors, individuals with disabilities, their families and caregivers. For more information call 508-584-1561 or visit www.ocesma.org.