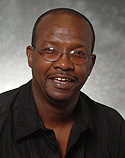 Lee Holt has been named Marketing Specialist at Emerson Bearing Boston, providers of bearing and related products for OEM (Original Equipment Manufacturers) and MRO (Maintenance, Repair and Operations) markets around the globe. Holt will lead Emerson Bearing Boston's Wood Products Division dedicated to accommodating the unique bearing needs of wood industry customers.
Holt, who has been a key member of the Emerson Bearing Boston team for 47 years, has been promoted from Inside Sales to Marketing Specialist and will oversee the Wood Products Division.
Holt has comprehensive knowledge of bearings, having begun his career with Emerson Bearing Boston as a part-time warehouse stock assistant when he was a student. After graduating from Boston Trade School of Roxbury, he began working full-time at Emerson Bearing Boston and received hands-on training in fulfillment and sales.
From logs to finished cabinetry, the wood industry spans a variety of bearing requirements. At the logging level heavy duty mounted units and roller chain are essential as the logs are de-limbed and rough processed at the sawmill. The finishing phases requires saws, planers and finishing equipment that use high-speed spindles that work under great stress while maintaining critical tolerances.
Emerson Bearing Boston offers special solutions for the industry including Radial ball bearings with the P53 designation. The Abec 5 precision accommodates high speeds and controlled runout while the C3 internal clearance allows for the stress and heat buildup of high radial loads. Other related products include Ball Bearings, Roller Bearings, Super Precision Bearings, Mounted Units, Linear Motion, Oil Seals and Spherical Bushings.
Bearing Failure Analysis
As part of their customer care, Emerson Bearing Boston offers the unique service of "Bearing Failure Analysis" which helps them determine the cause of bearing failure so that they may prevent future failure and predict reliability. Or, if clients desire to do so, they can utilize the Bearing Failure Analysis program within the Technical Toolbox on the Emerson Bearing website.
To contact Lee Holt in the Wood Products Division, call 1-866-995-8765.
The Emerson Bearing Difference
In a proud tradition, the same families that started the company in 1957 keep Emerson Bearing rolling by specializing in bearings for OEM and MRO markets throughout the world. Emerson Bearing's highly knowledgeable staff, operating from their 23,000 square foot facility, provides bearings ranging in size from 3mm to tunnel-boring 15-foot-diameter giants.
Emerson Bearing provides solutions to a variety of industries including: aggregate, concrete, mining, machine tools, electric motor repair, marine, material handling, metal processing, packaging, food processing, paper converting, printing, wind/power generation, recreation, heavy construction, robotics, automation, transportation, wood products, wastewater treatment, pump, compressor and oil field.
Emerson Bearing offers customers a one-stop shopping experience. With an online product catalog with over 3 million bearings; a vast inventory of bearings; worldwide sourcing; a fixed price program; a knowledgeable staff dedicated to delivering; same day shipping and 24/7 service, Emerson Bearing has become the leading provider of bearings to OEM and MRO markets in the U.S. They are the sister company of Action Bearing and maintain headquarters at 201 Brighton Ave. Boston, MA. For more information, contact 617-782-1400 or toll free, 800-225-4587, email info@emersonbearing.com or visit http://www.emersonbearing.com.