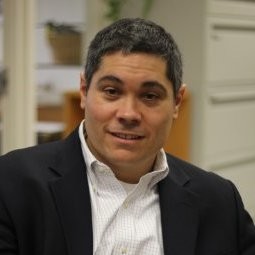 Making leaders more effective at driving change by leveraging key influencers
BOSTON, MA…
Entromy and Contemporary Leadership Advisors today announced the launch of a revolutionary organizational network analysis (ONA) solution that helps clients accelerate business transformation and improve organizational agility. The new solution, supported by Entromy's Insights Platform, goes beyond standard ONA by integrating artificial intelligence and natural language processing to not only pinpoint key opinion leaders, but also uncover their perspective and insights in real-time.
Companies must adapt and transform themselves to stay relevant in today's rapidly changing business environment. Yet, 70-90% of organizational transformation efforts fail. These failures often result from unanticipated market dynamics, an incomplete understanding of how the organization really functions, and a failure to gain the buy-in of employees needed for successful transformation. Entromy's new ONA solution addresses these challenges by pinpointing and bringing to light the perspectives of employees with the most relevant insight. This real-time intelligence broadens leaders' understanding and minimizes unforeseen risk. Moreover, by engaging with and incorporating the perspective of the most influential employees, leaders build commitment for the transformation. The diagnostic can be tailored to the context at the organization and deliver critical insights within 2-3 weeks. Typically conducted across the whole or parts of the organization with minimal level of time commitment from the teams far outweighing the benefits from alternative approaches.
"We see strong interest from private equity companies and growing organizations, who often place new executives and look for ways to make them immediately effective. Entromy's new ONA capability achieves this by identifying the most influential employees who can inform the leader's perspective and build the commitment of the broader organization," said Jan Jamrich, Entromy's CEO. "We're delighted to be partnering with Contemporary Leadership Advisor, which has deep expertise in using organizational network analysis to make leaders successful."
Entromy's AI-enabled ONA solution maps the informal patterns of communication and interaction within an organization to uncover how employees really work with each other and customers to solve problems, make decisions, share information.  Built on extensive expertise and successfully deployed with multiple companies, Entromy's ONA capabilities have helped clients successfully transform commercial operations, integrate multiple lines of business,
accelerate new product development, increase leadership bench strength, and uncover retention risks.
According to Steve Garcia, Managing Partner at Contemporary Leadership Advisors, "We've worked with Entromy for two years and our clients love the rapid insights uncovered by their artificial intelligence and natural language processing functionality. Integrating our ONA capabilities into the Entromy Insights Platform makes perfect sense and provides leaders with the level of insight needed to successfully drive organizational transformation."
For more information about the Entromy Insight Platform please visit www.entromy.com
About Entromy
Entromy is a leading software company that delivers real-time nuanced insights for critical business decisions powered by AI and natural language processing. Used by consultants, private equity and executives, the Entromy Insights Platform eliminates weeks of effort in change management, business transformations and M&A by automating diagnostic, analysis and executive report preparation to understand business, employees or customers. Visit www.entromy.com
About Contemporary Leadership Advisors
Contemporary Leadership Advisors is a management consulting firm comprised of behavioral scientists and business experts who help organizations create value by selecting and developing the right leaders, driving senior team effectiveness, and designing aligned and agile organizations. Visit www.cladvisors.com