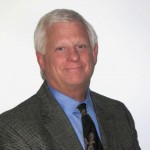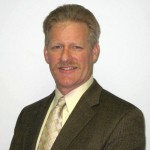 Scott R. Bamford P.E., and Don Jacobs have recently joined Geocomp Corporation, a leading geo-engineering services firm headquartered in Boxborough, MA.
Scott R. Bamford, P.E. has joined Geocomp as Senior Project Manager. Mr. Bamford has 30 years experience as a consulting geotechnical engineer with national and worldwide professional engineering experience both onshore and offshore, serving real estate development, transportation, energy, utility, and oil and gas clients. His experience includes a variety of geotechnical investigation and foundation design projects including: low- to high-rise commercial, residential, and retail buildings; multilevel parking garages; universities, schools, and colleges; medical facilities; highways and multi-span bridges; water storage tanks; public facilities; manufacturing facilities, landfill closures; and energy projects including offshore oil and gas exploration and production platforms and wind energy facilities. He is a resident of Attleboro, MA.
Don Jacobs is Geocomp's new Director of Business Development and will lead the marketing and business development effort to continue to grow Geocomp's business. Mr. Jacob's focus will be to position Geocomp in teaming arrangements with engineering and construction firms where Geocomp can contribute significant expertise. He will also communicate and refine Geocomp's marketing brand and message.
Mr. Jacobs has more than 25 years of marketing and business development experience in environmental engineering, remediation and the mining and metals industry. He also has extensive experience in development and delivery of all facets of professional services marketing and communications programs. Previously, Mr. Jacobs was the Vice President of Sales and Marketing at ENSR International, (now part of AECOM) a large engineering firm in Westford, MA. In addition, he cofounded EverClear Solutions, Inc., of Washington D.C. and Metal Recovery Solutions, Inc., where he procured private financing to commercialize metals recovery technologies for former mining sites. Mr. Jacobs is a resident of Bedford, MA.
About Geocomp Corporation
Established in 1982, Geocomp is a global leader in geo-engineering and has developed some of the most technologically advanced products and solutions available today. The company has been at the center of some of the most challenging projects around the world using high strength geotextiles. They are the leading experts in the U.S. on the development of new applications of geo-synthetic materials and have prior experience in the design of large water barriers and geo-synthetic tubes. They are also experts in Active Risk Management for civil works projects.
Geocomp helps clients identify and manage risks associated with the construction and operation of infrastructure. Geocomp focuses on identifying and applying the most appropriate technologies to help clients manage risk cost effectively.
With branches in New York, Atlanta, and San Francisco, Geocomp Corporation has a staff of 100 and is headquartered in Boxborough, Mass. For additional information about the company, please visit the website, www.geocomp.com, or contact (978) 635-0012.