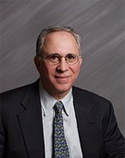 BOSTON, MASSACHUSETTS…
Emerson Bearing, a Boston based bearing company catering to OEM (Original Equipment Manufacturers) and MRO (Maintenance, Repair and Operations) markets throughout the world, recently launched a new division to supply bearings and related products for stillness equipment used for both traditional photography and video cameras.
"For many videographers and photographers, you only get one opportunity at a shot and you absolutely do not want to miss it or get an out-of-focus shot because your tripod failed to remain locked in place," said Steve Katz, president of Emerson Bearing, Inc. "By maintaining your equipment with the proper bearings, you can keep your focus, literally and figuratively, on the shot at hand."
Hand-held gimbals and aerial mounts, typically used to photograph and video high-speed sporting events like the recently concluded Olympics, are a primary market for Emerson Bearing products. Emerson Bearing sells needle, ball and plain bearings, as well as lubricants and adhesives as part of this new division.
"A manufacturer of some of the best known equipment in Hollywood recently approached us about a high-speed track mounted camera system, meant to film high speed sports such as speed-skating and horse racing. With high speeds and relatively large moment loads, he had been unable to find a bearing with tight enough tolerances, that could perform consistently," said Katz. "After a couple of phone conversations, we identified the appropriate bearing. Weeks later the manufacturer called to thank us. His product was working perfectly and the only performance that was more impressive than the athletes was his camera's."
As part of the new division, photography division, customers have access to industry specialists for recommendations on the right bearings for mounting units for both video cameras and still photography cameras. Emerson Bearing Marketing Specialist Mike Quinn is responsible for the Photography division. He can be reached by e-mail at mquinn@emersonbearing.com or by calling  1.800.225.4587.
The Emerson Bearing Difference 
In a proud tradition, the same families that started the company in 1957 keep Emerson Bearing rolling by specializing in bearings for OEM and MRO markets across the country. Emerson Bearing has a staff of 22 and a 23,000 square foot facility to provide bearings ranging in size from 3mm to tunnel-boring 15-foot-diameter giants.
Emerson Bearing offers customers a one-stop shopping experience. With an online product catalog with more than three million bearings; a vast inventory of bearings; worldwide sourcing; a fixed price program; a knowledgeable staff dedicated to delivering; same day shipping and 24/7 service, Emerson Bearing has become the leading provider of bearings to OEM and MRO markets in the U.S. Emerson Bearing maintains headquarters at 201 Brighton Ave. Boston, MA. For more information, contact 617-782-1400 or toll free, 800-225-4587, email info@emersonbearing.com or visit www.emersonbearing.com.