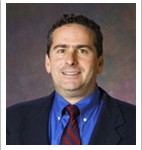 WOBURN, MA…
The goal of any good public speaker is to leave your audience wanting more. If that's the case, Evan Hackel, franchise management expert and founder of Ingage Consulting of Woburn, MA, succeeded in his keynote at last year's Exciting Windows! 7th Annual National Conference. Hackel again was invited back as the featured speaker at Exciting Windows! 2012 Annual National Conference, held on January 29 in Baltimore, MD. 
Hackel spoke to Exciting Windows! franchisees on the topic of "Returning to Growth Together". 
"Evan showed how franchisees grow stronger as the organization grows stronger, and how the organization grows stronger as franchisees grow stronger. That struck a credible nerve that everyone understood," said Steven C. Bursten, CEO and chairman of Exciting Windows! "We had more favorable comments than any convention speaker in our eight years of franchising. In fact, last year's presentation was transformative.  Business owners who never appreciated what it means to pull together "got it", and have been more supportive than ever this year."
In his 25 years franchise experience, Hackel has helped develop, implement and managed  three successful new franchise systems. His experience includes overseeing four different business systems representing more than $5 billion in annual sales through 2,000 locations in four countries at CCA Global Partners, one of the largest privately held companies in the U.S. By way of direct consulting and his speaking engagement, Hackel helps franchise organization achieve their short- and long-term goals through franchisor and franchisee engagement.
In addition to the Exciting Windows!, Hackel is slated to speak at 18 other conferences in 2012, including multiple sessions for PSA and FEI. The range of topics he covers includes: 
The Need for Change
Reaching Hire Together – Why engaged franchses make all the difference.
The Franchise Covenant – The roles and responsibilities of the organization and the individual.
Making the Most of Your Research – Presenting analyzed data to the management team and franchisees.
Customer Excellence – The power of the person and the customer service chain.
Selling Strategies/Skills – The Four P's of Selling and more.
Engagement:  A Key Driver of Franchise Success 
"It was great to be back at Exciting Windows! and I'm pleased to have such a full plate of speaking engagements for the New Year," said Hackel. "Difficult times truly do put emphasis on franchise organizations and franchisees working together. The best practices I cover in my talks give franchisors and business owners the tools needed to create an engaged organization where all components complement each other." 
To arrange a speaking engagement with Evan Hackel, contact (781) 569-5900. 
About Ingage Consulting
Ingage Consulting is a management consulting firm that works with franchisors and franchisees to improve the franchise organization's culture which in turn increases sales and satisfaction; improves growth and retention and boosts loyalty and profits.  
Ingage Consulting provides solutions that drive the cooperation, commitment, passion and loyalty of franchisors and franchisees.  They offer unique services that help solve the problems of franchises in a number of ways.  Working closely with clients, the Ingage Consulting team quickly and thoughtfully assesses, understands and devises solutions to a franchise organization's challenges.  Leaders come away with ideas for improvement, including methods for maximizing collaboration among franchisees/licensees and a clear strategy and execution plan for change, customized to meet organizational objectives.  Ingage Consulting's proven techniques to increase collaboration brings about greater productivity and success on many levels. In short, Ingage Consulting makes franchises more successful. 
Ingage Consulting is located at 400 Trade Center, Suite 5900 in Woburn, MA.  For more information, contact (781) 569-5900 or visit the website www.ingage.net.