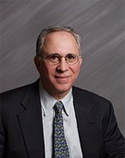 BOSTON, MASSACHUSETTS…
A good walk spoiled. That's how some describe the game of golf. More and more golf courses agree and have opted for carts-only. With the increased use of carts comes increased maintenance and need for parts. That's why Emerson Bearing, a Boston based bearing company catering to OEM (Original Equipment Manufacturers) and MRO (Maintenance, Repair and Operations) markets throughout the world, recently expanded its golf division as part of the company's recreation industry offerings.
"We originally formed our golf division a few years ago because there had been such an increase in demand for our bearings for golf carts. Well, that has continued the past few years and we needed to reinforce the division to serve not only golf courses but other companies that utilize golf carts for their operations. So we have added personnel and expertise to better serve this market," said Steve Katz, president of Emerson Bearing.
Bearings for the golf cart market must be able to withstand outdoor environments and for this, Emerson Bearing provides mounted units with triple lip seals and ball bearings with full contact sealing. They also provide spherical bushings, spherical roller bearings, tapered roller bearings, adhesives and sealants, rod ends, oil seals and mounted units. Emerson Bearing Boston carries a full range of brands for this market including SKF, FAG and KVC, as quite often, customers choose a brand based on price point.
Emerson Bearing Senior Marketing Specialist Richard Furtado leads the Golf division team. Furtado  assist clients in determining which bearing technologies would be most suitable by taking into consideration the specifications, recommendations, maintenance strategies, fatigue life and wear resistance of the bearing in relation to the application. He can be reached at contact 866-995-8761 or email rfurtado@Emersonbearing.com.
The Emerson Bearing Difference 
In a proud tradition, the same families that started the company in 1957 keep Emerson Bearing rolling by specializing in bearings for OEM and MRO markets across the country. Emerson Bearing has a staff of 22 and a 23,000 square foot facility to provide bearings ranging in size from 3mm to tunnel-boring 15-foot-diameter giants.
Emerson Bearing offers customers a one-stop shopping experience. With an online product catalog with more than three million bearings; a vast inventory of bearings; worldwide sourcing; a fixed price program; a knowledgeable staff dedicated to delivering; same day shipping and 24/7 service, Emerson Bearing has become the leading provider of bearings to OEM and MRO markets in the U.S. Emerson Bearing maintains headquarters at 201 Brighton Ave. Boston, MA. For more information, contact 617-782-1400 or toll free, 800-225-4587, email info@Emersonbearing.com or visit www.Emersonbearing.com.