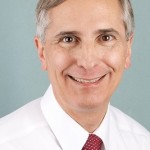 Board certified dermatologist Dr. Richard Eisen, MD of South Shore Skin Center and Spa, one of the most progressive dermatology practices in Massachusetts with offices in Cohasset and Plymouth, will be speaking on the topic of "Ageless Skin" on Tuesday, January 25th at The Art of Beauty event which will be held from 6 to 9 p.m. at Maxime Salon, One Derby Street in Hingham.
The Art of Beauty event will showcase the area's beauty experts and raise money for a good cause – Medicines for Humanity – which is dedicated to saving children's lives in impoverished communities worldwide.
In addition to Dr. Eisen, Maxime Salon will share their expertise on hair and make-up; White House/Black Market will provide styling tips; Dr. Der Sarkissian, MD, FACS of Boston Facial Plastic Surgery will talk about plastic surgery; Dr. Myra Brennan, DMD of IcuSmile will speak about bright smiles; Bloom Lingerie will provide tips on a beautiful fit and Starbucks will hold an art exhibit/silent auction.
Refreshments will be served and all attendees will receive a swag bag.
Tickets are $70 and may be purchased online at MaximeSalon.com.
This event is sponsored by South Shore Skin Center and Spa, Maxime Salon, Starbucks Coffee, Baby Face Skin Care LLC, White House/Black Market and Bloom Lingerie.
About South Shore Skin Center and Spa
South Shore Skin Center and Spa is one of Massachusetts' most progressive dermatology practices offering a wide range of medical, surgical and cosmetic services. South Shore Skin Center and Spa's medical office and the cosmetic dermatology Spa occupy the 6,600 square-foot third floor of One Scobee Circle in Plymouth. South Shore Skin Center and Spa's Mohs Surgical Unit is located on the lower level.
At South Shore Skin Center and Spa, patient care comes first. The practice's unique team of physicians, physician assistants, nursing and medical assistant staff are all specialists in dermatology who share a passion for excellence and a commitment to providing the highest level of care to both children and adults in the greater Boston area. Advanced cosmetic services offered include laser treatments such as Fraxel re:pair and re:store Gentle YAG, IPL, Thermage and treatments for age spots, acne scarring, birthmarks, tattoos and more. The practice also offers a full range of affordable anti-aging services including Botox, Restylane, Perlane,and other wrinkle fillers; volumizers such as Radiesse and Sculptra; microdermabrasion; laser skin resurfacing and chemical peels. Anti-aging and Cosmetic treatments are both safer and more effective when administered at a physician's office.
South Shore Skin Center and Spa is located at One Scobee Circle, Unit 3, in Plymouth, Mass. (508) 747-0711 and at 223 Chief Justice Cushing Highway, Suite 202, in Cohasset, Mass. (781) 383-3340. For more information, visit the website at www.southshoreskincenter.com.