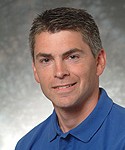 Action Bearing, providers of bearings and related products to OEM (Original Equipment Manufacturers) and MRO (Maintenance, Repair and Operations) markets throughout New England, has announced a dedicated Wind Power Generation Division to accommodate the unique bearing requirements of the wind turbine market.
Rick Piracini, Marketing Specialist and industry expert at Action Bearing, will oversee the Wind Power Generation division, assisting clients in determining which bearing technologies would be most suitable by taking into consideration the specifications, recommendations, maintenance strategies, fatigue life and wear resistance of all of the various types of bearings needed for wind turbines.
Wind turbines often stand 250 feet in the air and are mechanical and technical marvels that rely on bearings, which are the key components of the gearbox, generator and blade.
Action Bearing provides the necessary roller bearings, deep groove ball bearings and four point contact bearings for gearboxes.
The generator in the nacelle of a wind turbine is subjected to significantly greater vibration loads, so bearing size, design and lubrication all play a critical role. The bearing arrangement of a generator generally contains a combination of deep groove ball bearings or cylindrical roller bearings, all of which are available through Action Bearing. Due to the risk of serious damage such as melt craters and false brinelling, Action Bearing advises using current insulated bearings in many applications.
It is critical that the turbines be aligned optimally to the wind. This is controlled by blade bearings (pitch bearings), Yaw bearing and blade adjustment which requires sealed spherical bushings that have corrosion protection which are all available through Action Bearing.
Action's 24/7 service and vast inventory are critical to the operations of wind power clients. For more information or to speak with Rick Piracini of Action Bearing, call 1-866-995-8765 or email rickp@Actionbearing.com.
The Action Bearing Difference
In a proud tradition, the same families that started the company in 1957 keep Action Bearing rolling by specializing in bearings for OEM and MRO markets throughout New England. Action Bearing's highly knowledgeable staff housed in their 23,000 square foot facility provide bearings ranging in size from 3mm to tunnel-boring 15-foot-diameter giants.
Action Bearing, the sister company of Emerson Bearing which serves the worldwide markets, provides solutions to a variety of industries including: aggregate, concrete, mining, machine tools, electric motor repair, marine, material handling, metal processing, packaging, food processing, paper converting, printing, wind/power generation, recreation, heavy construction, robotics, automation, transportation, wood products, wastewater treatment, pump, compressor and oil field.
Action Bearing offers customers a one-stop shopping experience. With an online product catalog with over 3 million bearings; a vast inventory of bearings; worldwide sourcing; a fixed price program; a knowledgeable staff dedicated to delivering; same day shipping and 24/7 service, Action Bearing has become the leading provider of bearings to OEM and MRO markets in the U.S. Action Bearing maintains headquarters at 201 Brighton Ave. Boston, MA. For more information, contact 617-782-1400 or toll free, 800-225-4587, email info@Actionbearing.com or visit www.Actionbearing.com.